The Joe Fagg Community Centre
Here at the Age UK Ashford Community Centre, we provide a happy, welcome and stimulating atmosphere for our members to enjoy a day out in the company of like-minded people.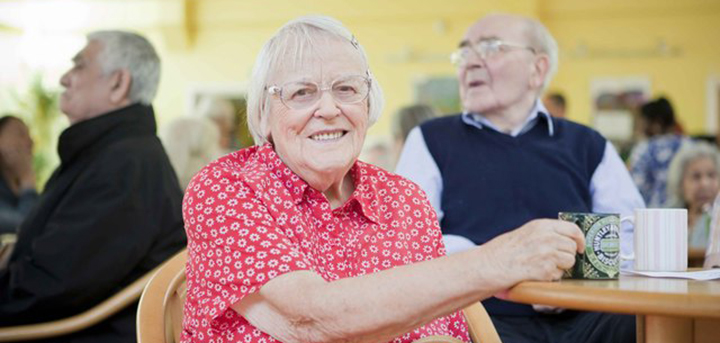 We offer a number of services within the centre, including:
Entertainment
In the afternoon we have a wide range of entertainment, ranging all the way from singers to belly dancers. We also play board games, have quizzes and enjoy the odd ever-popular game of bingo.
For the more artistically inclined, we have arts and crafts groups.
We organise regular trips out, including pub lunches, cream teas and visiting places of local interest. Our activities are decided by our members and we value their contributions and suggestions for more activities.
Freshly Cooked Meals
Each day we have a choice of freshly prepared, delicious cooked meals which do not contain any processed food.
Our cook is able to cater for special dietary requirements, and makes sure to note any likes/dislikes our clients might have. Our cook is always willing to provide an alternative meal to suit any of these requirements.
We also have a range of refreshments, available throughout the day.
Tuck Shop
We have a tuck shop at the Joe Fagg Community Centre, for those who find it difficult to get out and about, which sells products from freshly baked rolls and cakes to free range eggs, greetings cards, biscuits and sweets.
Access to our other services
Being a member will allow you to access our other services while you are visiting our centre, like our assisted bathing service.
Contact Us
For more information or to talk to someone in person, please call 01233 668765 for queries about the Joe Fagg community centre, or alternatively, email co@ageukashford.org.uk