Our Art Group is well-established and very friendly, meeting at St Michael's Day Centre in Bath.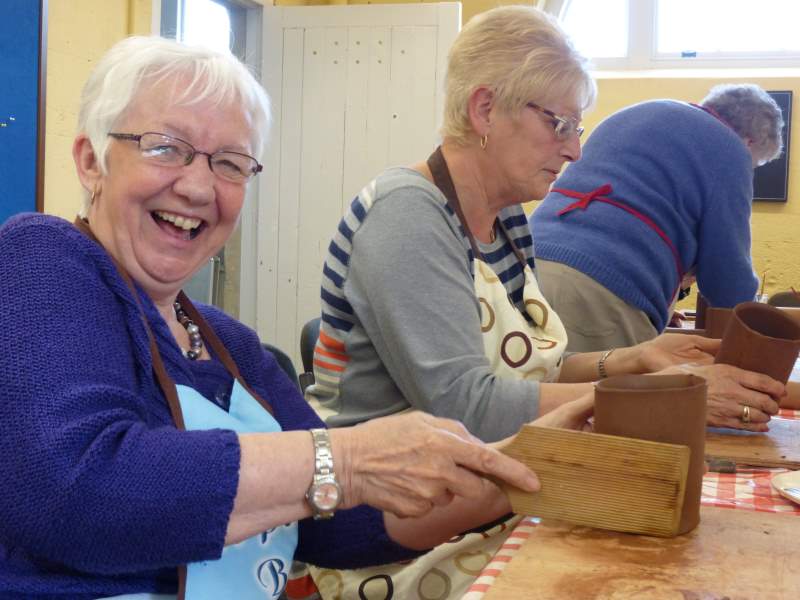 Bath: Art Group
St Michael's Centre
There is a charge of £3 which includes refreshments.
Some of the Tuesday group also choose to stay on for Lunch Club.
Tuesdays 10am - 12pm. First session of 2019 on January 8.
£3 charge (includes refreshments)
Some of the group also choose to stay on for Lunch Club.
Some resources are available but students also provide their own materials.
For more information or to book your place, please contact our Active team on active@ageukbanes.co.uk or 01225 484510.
A testimonial from one of our regulars...
Barbara joined the Art Group after her husband died. She told us she wasn't sure how she would cope: "I felt invisible even amongst people I knew." But after hearing about the Art Group, she decided to join. "I was so welcomed; the people were very kind. It's nice to achieve something, and it's certainly therapeutic. You can bring your worries and talk about them, making you feel part of a community. The group has made a real difference to me, it gives me something to look forward to."
When asked what the Art Group means to them, our members said:
"Friendship and company."
"Meeting people and discussing things."
"A time to share many things as well as art."
"Structure for the week".
When asked why they come to the Art Group, they said:
"To meet people and paint. I'm not very good but I enjoy it!"
"To have a relaxing and enjoyable time amongst friends."
"To learn more and see how other people approach each task."