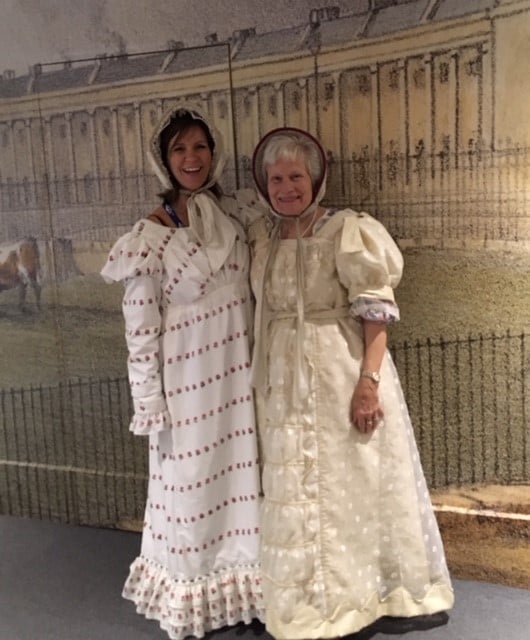 Our Culture Club is an exciting monthly scheme that allows members to meet and socialise while expanding their interest base through visiting museums, historical sites and local points of interest..
29 August, 2 - 4pm, No 1 Royal Crescent, Bath BA1 2LR
An inspiring afternoon visiting the 'Image Control' exhibition at No 1 Royal Crescent. This exhibition explores the way Georgians manipulated their own images to convey certain messages. Looking at pictures of Jane Austen, Queen Charlotte and William Herschel, you will learn how 'truth-telling' in portraits is not always as straightforward as it sounds. This exhibition is supported by new art commissions: three artists have created a portrait of Henry Sandford (the house's first resident) to be displayed in the main house.
26 September, 2 – 4pm,The Parlour,The Guildhall, Bath BA1 5AW
Join Mayor Gerry Curran for a Civic Reception at the Mayoral Parlour. He will introduce his theme for the year, which is Water and give a talk about the history of the Mayoralty. We may even get to see some treasures in the Parlour! Please meet in the Foyer for a prompt 2pm start.

31 October, 2 – 4pm, The Bubble, St Johns Foundation, 4-5 Chapel Row, Bath BA1 1SQ
We are delighted to welcome Professor Malcolm Johnson. He is the Visiting Professor of Gerontology at the University of Bath and was the leading expert on series 1 and 2 of Channel 4's Old People's Home for four year-olds. The programme has won several awards and been nominated for a BAFTA. He will talk about intergenerational engagement and his current work.
28 November, 2 – 4pm, The Bubble, St Johns Foundation, 4-5 Chapel Row, Bath BA1 1SQ
A warm welcome to Bath Preservation Trust's Courtney Fleming who will present a lively insight into the life of the Beckford family and the history of Beckford's extraordinary neo-classical tower built in the 1820s. Now home to a museum collection of furniture and paintings, the tower stands as the only surviving example of William Beckford's great architectural achievements.


The club also welcomes speakers and enjoys in other cultural activities like going to the theatre.
If you have any ideas or suggestions for future Culture Club meetings, want to book your place or to make enquiries, please call 01225 484510 or email

active@ageukbanes.co.uk