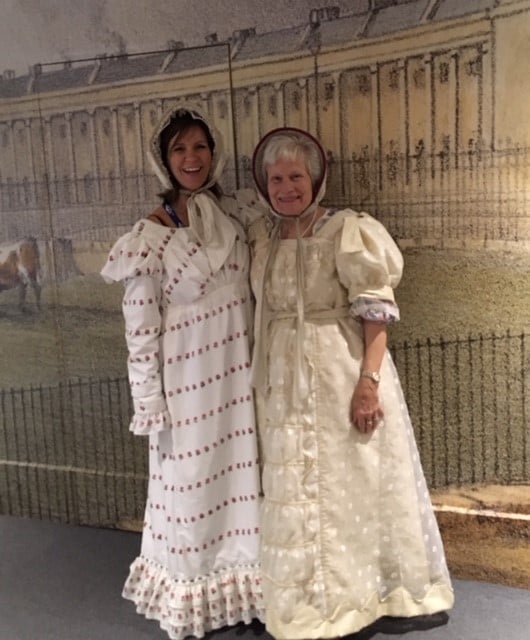 Our Culture Club is an exciting monthly scheme that allows members to meet and socialise while expanding their interest base through visiting museums, historical sites and local points of interest.
August 30, 2-4pm, Great Western Air Ambulance Charity
GWAAC is the local air ambulance charity for Keynsham, providing critical care to those living and working in the town. This presentation will run through how an air ambulance works, from the moment of dispatch, to the delivery of care, telling you how GWAAC brings the accident and emergency department to wherever you need it most! 2018 sees GWAAC celebrate its tenth birthday, as well as moving to a brand new, purpose-built air base. Find out more about your local air ambulance charity and how community support keeps it in the air. It's Yours, It's a Charity, Keep It Flying!
St John's Foundation, 4-5 Chapel Court, Bath BA1 1SQ.
DONATIONS OBLIGATORY
September 27, 2-4pm, The Holburne Museum
Visit to The Holburne Museum
A lovely afternoon visiting the iconic HolburneMuseum to see the exhibition relating to "Miss Tanner". Ellen Tanner was among the first Western women to travel solo to the Middle East. Discover the story of Miss Tanner's travels from her first visit in 1894 to her later gifts of Persian art to the Holburne. We will have a look around the exhibition followed by refreshments and a craft activity.
October 25, 2-4pm
Street Pastors
Street Pastors was pioneered in London in 2003 by Les Isaac. Since then over 12,000 volunteers have been trained and play an active part in strengthening community life and working for safer streets. Street pastors are trained volunteers from local churches who care about their community. They patrol in teams of men and women, usually from 10 p.m. to 4 a.m. on a Friday and Saturday night. Come along to hear more in this fascinating talk "A tale of 2 Cities; and what difference can a few volunteer Street Pastors make?"
St John's Foundation, 4-5 Chapel Court, Bath BA1 1SQ.
November 29, 2-4pm
BRLSI
Senior Science with Bath University Students
More details to follow soon…
The club also welcomes speakers and enjoys in other cultural activities like going to the theatre.

If you have any ideas or suggestions for future Culture Club meetings, want to book your place or to make enquiries, please call 01225 484510 or email

active@ageukbanes.co.uk