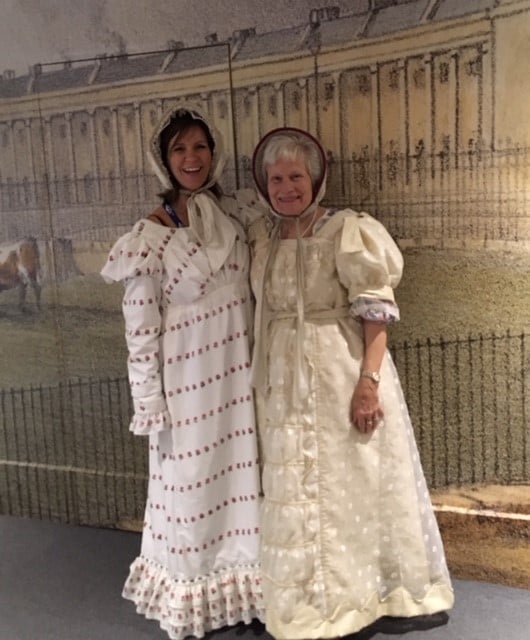 Our Culture Club is an exciting monthly scheme that allows members to meet and socialise while expanding their interest base through visiting museums, historical sites and local points of interest.
30 May, 2-4pm, Herschel Museum of Astronomy, 19 New King Street, Bath BA1 2BL
An inspiring afternoon visiting the 'Invisible Light' exhibition at the Herschel Museum. William Herschel made one of science's most ground breaking discoveries, infrared radiation. Used today in devices ranging from TV remote controls to space satellites, infrared is helping us to push boundaries in medicine, understand global warming, and photograph the furthest reaches of our universe. We will explore how Herschel made all this possible through his discovery of invisible light. You will have the chance to use a thermal imaging camera to see how infrared is used today.
27 June, 2-4pm, The Garden of Remembrance, Henrietta Park, Bath, BA2 6LP
Join Mark Cassidy, Banes Park Department Manager, on a Botanical Gardens tree walk - an afternoon to learn, appreciate and marvel at some of the most majestic veteran trees and how they've literally stood the tests of time! Please meet at the entrance to the Garden of Remembrance, Henrietta Gardens (entrance to park accessible from Henrietta Mews and Garden of Remembrance next to toilet block) – this is a flat pathed circular walk.
25 July, 2-4pm, Sydney Gardens, Sydney Road, Bath, BA2 6NT
Come on a visit to Sydney Gardens, a beautiful green park behind the Holburne Museum – one of Britain's last remaining Georgian Pleasure Gardens. On this trip you will hear about the colourful history of the Pleasure Gardens in the past from swings to fireworks and watch the trains and canal boats passing through. You'll also learn a bit about the Sydney Gardens Heritage Funded Project and the restoration plan for the park over the next 3 years…. and do a maze puzzle over a cup of tea! Please meet at the entrance to Sydney Gardens directly behind the Holburne Museum.
The club also welcomes speakers and enjoys in other cultural activities like going to the theatre.

If you have any ideas or suggestions for future Culture Club meetings, want to book your place or to make enquiries, please call 01225 484510 or email

active@ageukbanes.co.uk