There are loads of ways you can raise money for Age UK B&NES. You could run the Bath Half Marathon, hold a cake sale at work, organise a fancy dress day or sell home made crafts. The possibilities are endless!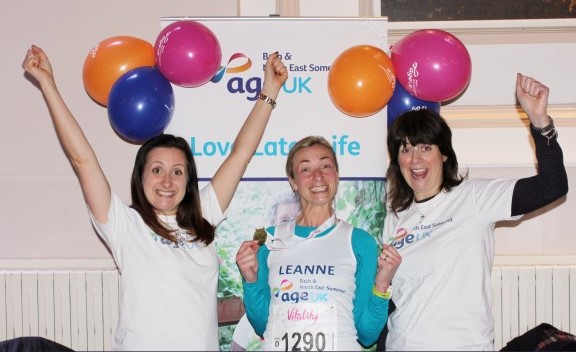 Whatever you would like to do to fundraise, we're here to help. Email us at fundraising@ageukbanes.co.uk or call 01225 466135.
We can send you sponsorship forms, t-shirts, balloons, collection tins...anything you need to make your event a success.
To get one one of our charity places at the Bath Half Marathon, sign up here!