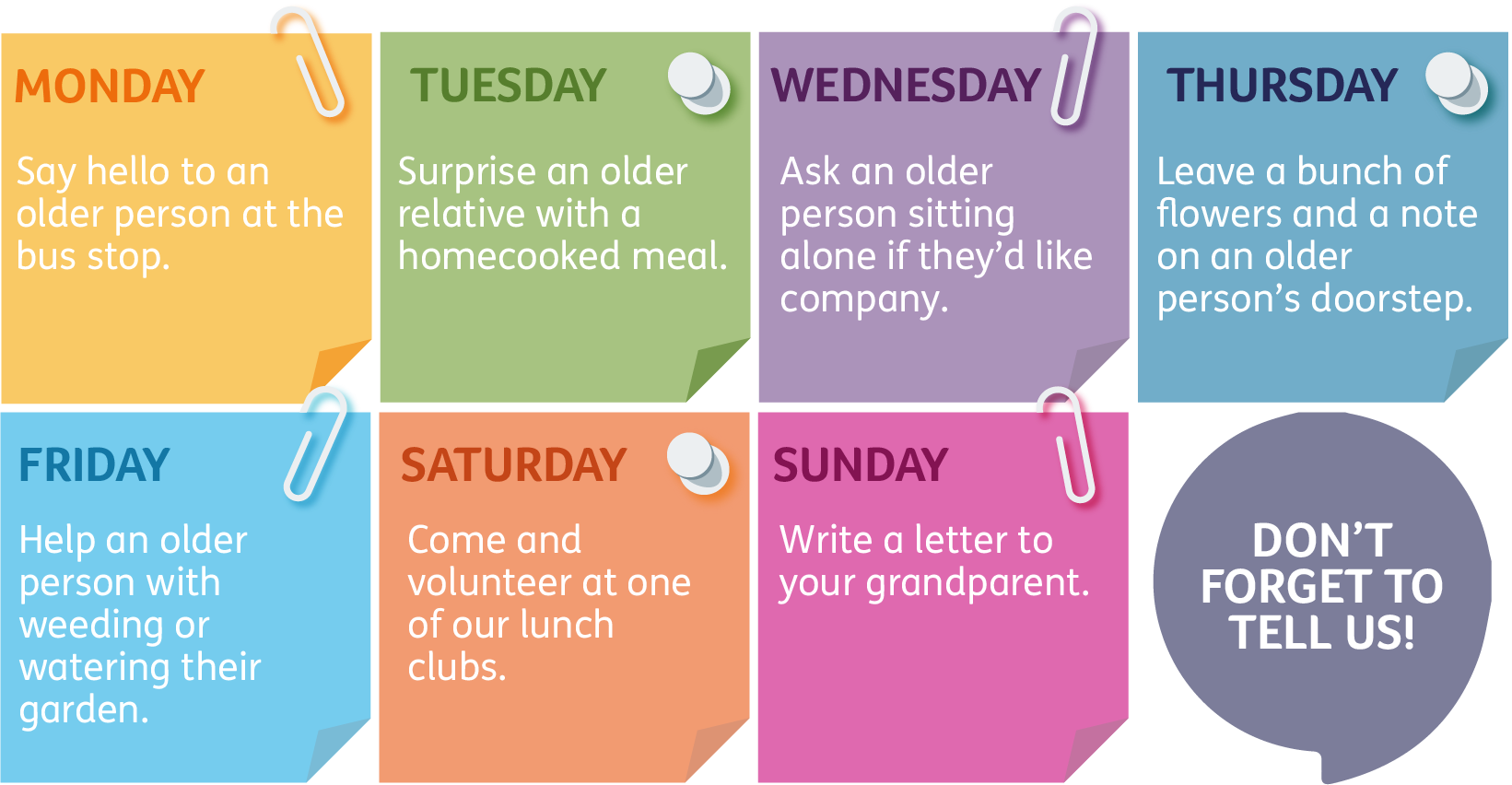 It is hard to put into words that warm and fuzzy feeling you get when you do something kind for someone else, but for an older person it can mean the world..
This Autumn, Age UK B&NES is asking you to be part of a chain of kindness towards older people around Bath and beyond. Over 11,000 people in Banes over 65 live alone and many go for days or weeks without speaking to anyone and we want to change that.
So, why not smile at that older person at the bus stop, give up your place in the queue or telephone your older relative - it doesnt matter if your acts are large or small, your good deeds might encourage others to do the same!
Tell us about it! communications@ageukbanes.co.uk
We want your photos, videos, stories, tweets and posts.