Our Dementia Service operates from the Royal United Hospital in Bath, and works alongside the RUH staff and the Carers' Centre to support people living with dementia upon discharge from hospital.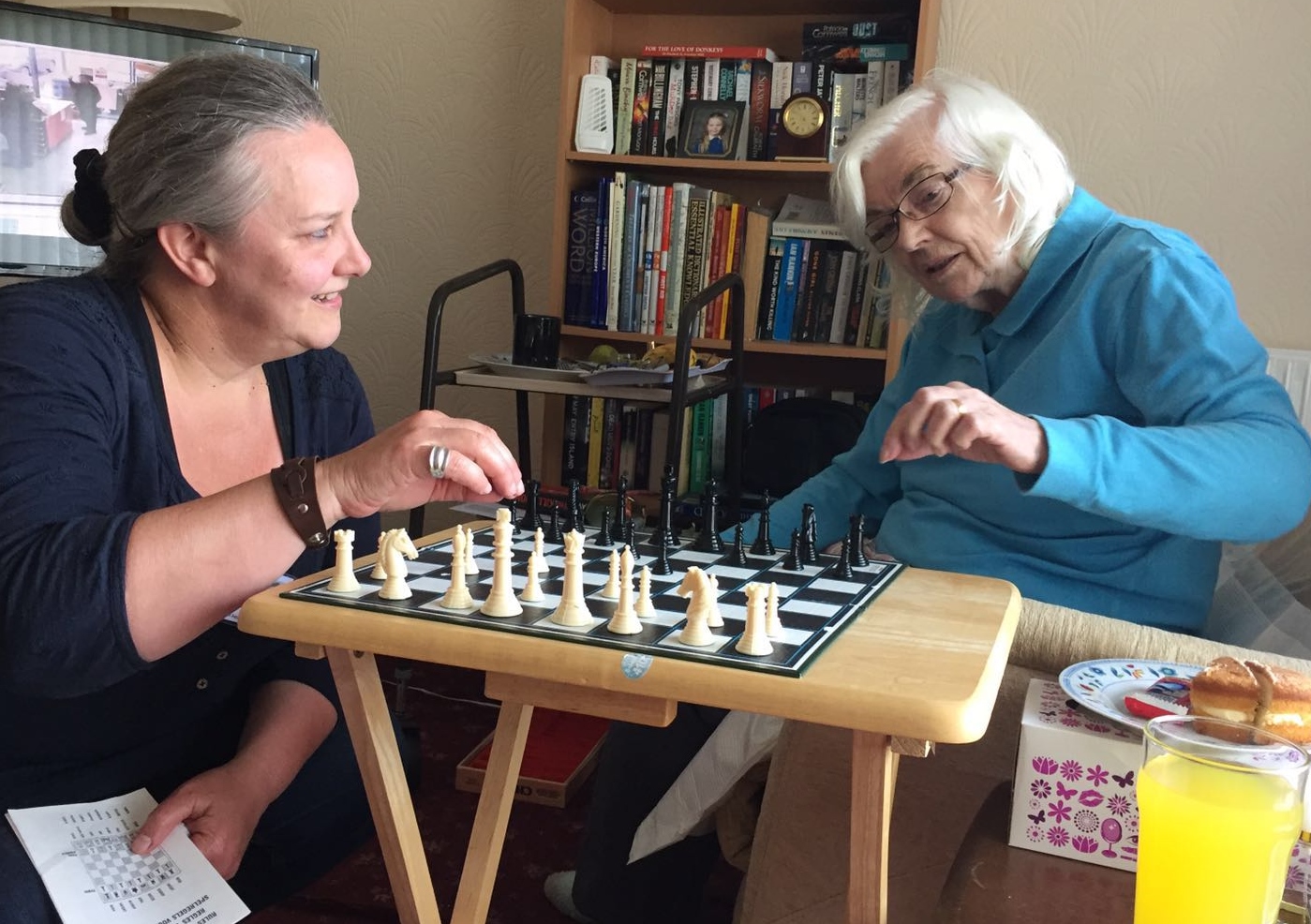 Referrals are made exclusively through the RUH 'Dementia Pathway', and support can continue for up to six months if needed.
We offer practical support, companionship and signposting to services that would improve quality of life, such as Information & Advice, toenail cutting and dementia-friendly services in the community.
Support is varied and carefully tailored to each individual, with staff making home visits and always ensuring that it is the same person who visits, thereby offering continuity and the opportunity to build a form of familiarity.
Support worker Sall Hathaway (pictured above playing chess with Janet, who is in the early stages of dementia), takes time to listen to how people would like to be supported, and then looks for something that will give them joy. This might be cooking, art, making phone calls to old friends, or having a cup of tea and a giggle, as well as helpful things like reading mail and signposting.