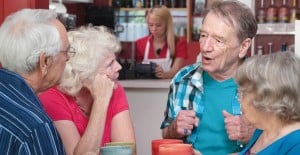 If you are struggling to find activities for a person with dementia, please see the below recommendations.
My House of Memories app allows you to explore objects from the past and share memories together. It can be used by anyone, but has been designed for, and with, people living with dementia. www.liverpoolmuseums.org.uk/house-of-memories/my-house-of-memories-app
Virtual Museum Tour
British Museum
A series of free downloadable worksheets for gardening activities suitable for people with dementia http://dementiagarden.org.uk/resources/project-resources
Jigsaw puzzles ranging in difficulty that can be done online at www.jigidi.com
British Gymnastics Foundation
A range of seated exercises that has been specifically designed for people living with dementia. https://britishgymnasticsfoundation.org/lovetomove
The 'D' Word is the UK's only dementia based radio show. Talking to experts and people living with dementia presenter Pete Hill aims to raise the profile of the condition that affects 50 million across the globe. www.ukhealthradio.com/blog/program/the-d-word
The host talks to a different guest each week about their life story.
https://play.acast.com/s/twocupsoftea
Online Religious Services
Loaning free audio books via either - streaming, USB or CD - all services are free of charge: www.calibreaudio.org.uk
Website specifically designed for people living with dementia. Playlists can be made of most loved and meaningful songs. www.playlistforlife.org.uk
This website is designed to use music to help people reconnect with their most powerful memories. Evidence shows that music can help people - including those living with dementia - to feel and live better. Create a playlist and take part in our survey to help us discover the nation's favourite music memories. https://musicmemories.bbcrewind.co.uk
Information credit to Berkshire West Integrated Care Partnership.