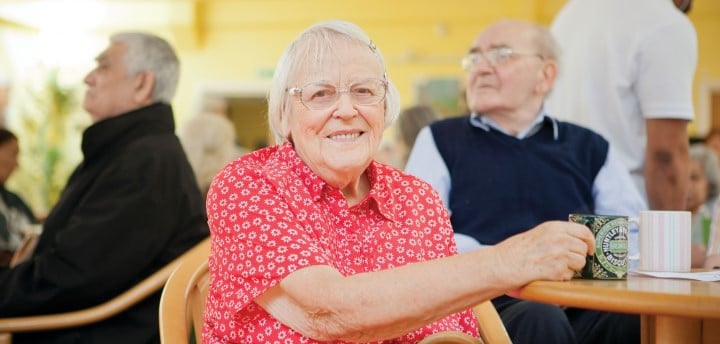 Age UK Berkshire offers an Active Living programme which is open to people aged 50-plus. This includes a variety of activities, led by qualified instructors, which take place on a weekly basis at various locations in Berkshire.
Activities include:
● Badminton
● Tai Chi
● Zumba
● Singing
● Yoga
Have a look at the full list of all activities
Main tasks
Assist with the set-up of the hall/centre where the activity is taking place
Welcome the participants
Take the register and session fees
Help new people to settle in and ask them to fill out a registration form
Ensure participants are comfortable and safe during the session – providing access to water, making sure that they are not too hot/cold, etc
Alert the instructor to any concerns you may have about participants
Provide refreshments after the session (not all groups)
Clear away after the session and leave the area clean, tidy and secure.
Maintain confidentiality and security.
For the more active groups (for example, walking) you may be expected to accompany the group to help keep them together and watch for "stragglers" so you may need a certain level of fitness.
For all groups, volunteers are encouraged to join in with the sessions free of charge when not occupied with their duties.
Experience
No previous experience is required, but a willingness to help older people and to participate in training is important to enable you to best help our clients, and to help you get the most satisfaction from volunteering with this service.
There may be moving of furniture involved at some sessions, so you would need to be able to do this.
Although not essential, you may find it can be an advantage if you have experience of dealing with, or caring for, older or disabled people either informally (e.g. contact with or care of older family members), or formally in employment.
Qualities
A desire to make a difference to the lives of older and/or disabled people is vital
A kind, caring and friendly manner
Organised and reliable
Able to work as part of a team, but also unsupervised at times
Sociable and a good communicator
Reasonable expenses incurred during the course of volunteering will be reimbursed, including travel and the cost of any refreshments purchased (e.g. tea, coffee, etc.).
Availability
Most of our activities take place weekly at the same time and location (some of the walking groups may vary). We would need you to be able to commit to attend your allocated session on a regular basis and give us as much notice as possible if you are unable to attend so that cover can be arranged.
We occasionally receive requests from clients who need a volunteer to accompany them to provide support on a one-to-one basis, e.g. to the swimming pool, so would be interested to hear from volunteers who would like to become involved with this.
Formal requirements
We require a completed Application Form either online or you can download the Volunteer Offer of Service form and post it to us.
We also require the names of two referees who have known you for a minimum of one year. They should not be family members, and one of these referees should have known you in a formal capacity e.g. employer or tutor.
If accepted as a volunteer, you will be required to satisfactorily pass a Disclosure and Barring Scheme check (formerly a CRB check). Your disclosure of any past or spent convictions may not preclude you from volunteering with Age UK Berkshire.
For more information see www.gov.uk/disclosure-barring-service-check.
Training and support
As a minimum we require you to complete induction training. You will also receive 'on-the-job' training and ongoing support from our Active Living Coordinator, and in some cases will be working as part of a team of volunteers. There is no cost for training but you are expected to attend in your own time.
Other appropriate training may be offered to you from time to time, such as safeguarding vulnerable adults and emergency first aid. We encourage attendance at any training sessions we organise.
We organise social events for our volunteers from time to time, and always hope that volunteers can find the time to join us for these enjoyable occasions.
Our aim
We believe that visiting and helping our clients can be hugely rewarding, and want our volunteers to gain experience and be proud of what they achieve while with us. To this end we offer ongoing support, and hope volunteers will always feel free to contact one of our team to discuss any matter which will help them during their time with us.
Would you like to lend a hand?