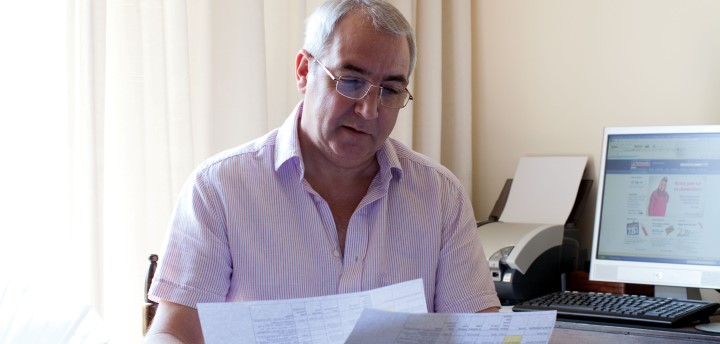 The Finance Team, based at Age UK Berkshire's head office in Reading, requires a volunteer to assist us with bookkeeping and administration tasks.
Main Tasks
Processing expenses claims
Petty Cash balances
Processing of Purchase Invoices
Auditing client records for accuracy and completeness
Sorting and filing documents
Photocopying
Archiving or shredding obsolete documents for secure disposal
Adhering to Age UK Berkshire's Information Governance policy.
Qualities
Good attention to detail and an aptitude for working with numbers
Confidence in using computers, especially Microsoft Word and Excel
Experience of using Sage would be useful, but training can be provided
Knowledge of Google Apps would be an advantage, but training will be provided if required
Positive, can-do attitude with willingness to undertake a variety of tasks
Team player with good communication skills
Able to respect and maintain confidentiality
Organised, reliable and flexible
Able to show initiative and work unsupervised when required
Experience
Previous experience of working in an accountancy, auditing or bookkeeping role would be beneficial, although training and support will be provided. There is scope for two volunteers to share this role so that focus can be given to bookkeeping or auditing functions.
Availability
The volunteer would need to be available to come to the office for 3 to 6 hours every week between the hours of 9am to 5pm. Days can be flexible but we are looking for volunteers who can make an on-going commitment to attend on a regular basis.
Please note that the finance office is on the first floor and due to the age of the building, there is no disabled access.
We encourage volunteers to attend the training sessions that we organise or offer. We also organise social events for our volunteers from time to time, and always hope that volunteers can find the time to join us for these enjoyable occasions.
Formal Requirements
We require a completed Application Form either online or you can download the Volunteer Offer of Service form and return it in post.
We also require the names of two referees who have known you for a minimum of one year. They should not be family members, and one of these referees should have known you in a formal capacity e.g. employer or tutor.
If accepted as a volunteer, you will be required to satisfactorily pass a Disclosure and Barring Scheme check (formerly a CRB check). Your disclosure of any past or spent convictions may not preclude you from volunteering with Age UK Berkshire.
For more information see www.gov.uk/disclosure-barring-service-check.
Our Aim
We believe that helping our clients can be hugely rewarding, and want our volunteers to gain experience, and be proud of what they achieve while with us. To this end, we offer ongoing support, and hope volunteers will always feel free to contact one of our team to discuss any matter which will help them during their time with us
Would you like to lend a hand?