Information and Advice volunteer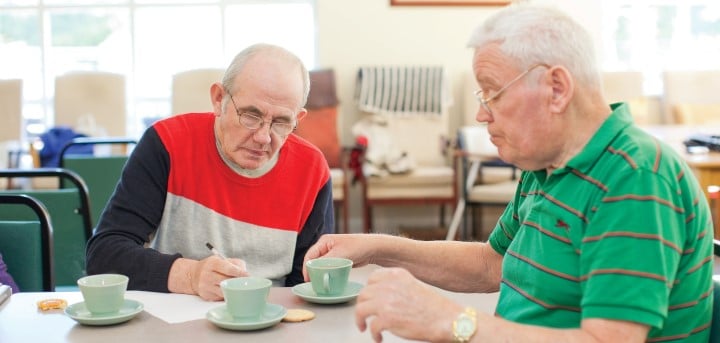 You can make a real difference to the lives of older people!
Age UK Berkshire believes that independence, wellbeing and enjoyment are the keys to a fulfilling later life and we aim to enable older people to make active informed choices about their lives through our Information & Advice (I&A) service.
The service provides information and advice to older people on matters such as welfare benefits, health and social care, housing and local services, including wellbeing and leisure facilities.
Main tasks
This is an interesting and varied role as the volunteer will be helping to provide information and advice to individual older people and their carers.
Key responsibilities will include:
Listening to and understanding customer requests.
Responding to customers' requests for support by phone, post, email or in person.
Liaising with other agencies regarding customer issues such as benefits, housing, employment, community care, family and personal matters and consumer problems.
Keeping accurate records of work with customers using our electronic contact management system (training will be provided).
Maintaining data security and confidentiality.
Helping Age UK Berkshire to promote the service to local communities.
There may be opportunities to specialise in certain areas such as benefits, social care or housing.
Qualities
Excellent listening and communication skills
Empathy
Good standard of literacy and numeracy
Good IT skills, especially use of the internet
The ability to work confidently on your own initiative and know when to seek help and support
Experience
No previous experience is required, but a willingness to learn, and to participate in training, is important to enable you to best help our customers and to help you get the most satisfaction from volunteering with this service. Experience in a similar role and knowledge of the benefits system would be an advantage, but not essential as you will be supported by experienced team members.
Availability
You should be available for at least one 2-3 hour session per week during office hours; actual days and times can be negotiated. You will need to attend an induction and you will also receive comprehensive training in essential skills.
Reasonable expenses incurred during the course of volunteering will be reimbursed.
Please note that there is no car parking available at the office.
We organise social events for our volunteers from time to time, and always hope that volunteers can find the time to join us for these enjoyable occasions.
Formal requirements
We require a completed application form. You can complete this online or or download it and email or post it to us.
We also require the names of two referees who have known you for a minimum of one year. They should not be family members, and one of these referees should have known you in a formal capacity e.g. employer or tutor.
If accepted as a volunteer, you will be required to satisfactorily pass a Disclosure and Barring Scheme check (formerly a CRB check). Your disclosure of any past or spent convictions may not preclude you from volunteering with Age UK Berkshire.
For more information see www.gov.uk/disclosure-barring-service-check.
Our Aim
We believe that helping our clients can be hugely rewarding, and want our volunteers to gain experience and be proud of what they achieve while with us. To this end we offer ongoing support, and hope volunteers will always feel free to contact one of our team to discuss any matter which will help them during their time with us.
Would you like to lend a hand?