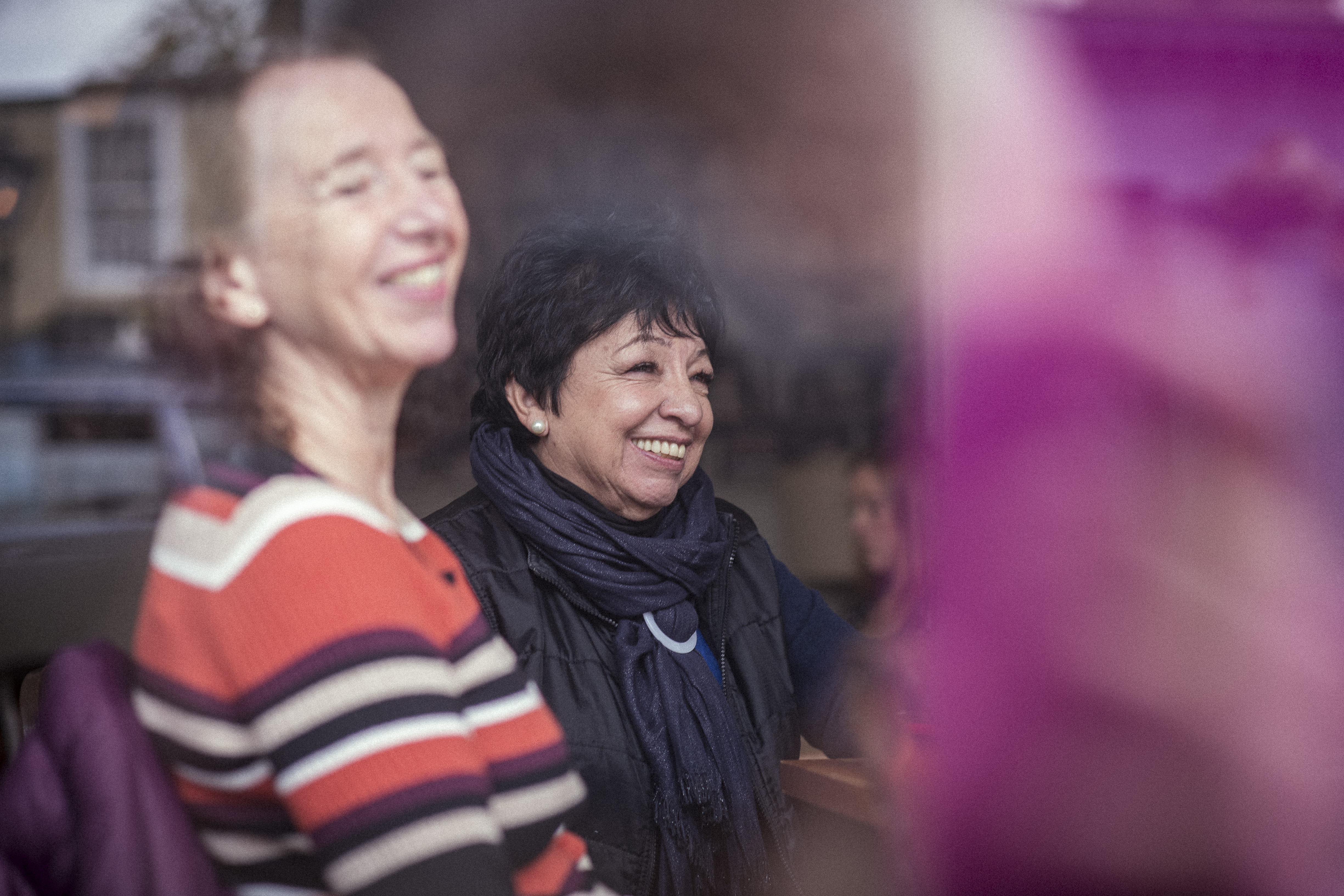 Age UK Berkshire is moving: Help us welcome visitors to our new premises!
We are launching an exciting new 'Meet & Greet' volunteering opportunity
Age UK Berkshire will be moving to a new central location in Reading later this year. We are looking for enthusiastic and friendly volunteers to provide a warm and welcoming environment for those visiting our office. Your support would be essential in making sure our visitors are made to feel comfortable and receive a positive, helpful experience during their visit. You will be volunteering to help with the smooth running of our office services. Without our wonderful, dedicated group of volunteers we wouldn't be able to help and support older people in the way that we do and we would love you to become part of the team here at Age UK Berkshire.
Age UK Berkshire is an independent local charity providing integrated health and wellbeing services for older people across Berkshire. We believe that everyone can love later life. For many people the challenges of the last few months have meant that they need our services more than ever and we anticipate greater numbers needing to visit our office… so, do you enjoy meeting and talking to new people and have some spare time to offer?
What does the role involve?
We are looking for volunteers to help welcome clients to our office; providing a friendly smile as people arrive; directing people to the correct place and chatting with clients and offering drinks as they wait for appointments. It is likely that people may ask for information on our services, or local services, we will provide training and information to help with this. We are looking for people with good communication skills, patience and a pleasant attitude and who are willing to work as part of a team.
What benefits can you expect?
The satisfaction of making a vital difference to the happiness and lives of older people in our community; being part of a team which lends a helping hand, offers expert advice and combats loneliness.
Meet new people in your local community who have the same passion for caring and supporting older people.
For anyone looking to get into the charity sector or hospitality, this is a great way to get an insight as to what's involved and gain rewarding new experiences.
Training will be provided on our telephone and computer systems and as well as access to our knowledge of local services
This volunteer role would ideally suit someone who can commit to a weekly 2-3 hour slot in our office. Hours are Monday to Friday 9.30am - 4.30pm so we are looking for volunteers who can make a regular, on-going commitment to attend the office.
Experience
No previous experience is required, but a willingness to learn, and to participate in training, is important to enable you to best help our clients, and to help you get the most satisfaction from volunteering with this service.
Although not essential, you may find it can be an advantage if you have experience of dealing with, or caring for, older or disabled people either informally (e.g. contact with or care of older family members), or formally in employment.
Formal Requirements
We require a completed Application Form submitted either online or you can download the Volunteer Offer of Service form and post it to us.
We also require the names of two referees who have known you for a minimum of one year. They should not be family members, and one of these referees should have known you in a formal capacity e.g. employer or tutor. For this role, there is a need for a Disclosure and Barring Service (DBS) check.
Our Aim
We believe that helping our clients can be hugely rewarding, and want our volunteers to gain experience, and be proud of what they achieve while with us. To this end, we offer ongoing support, and hope volunteers will always feel free to contact one of our team to discuss any matter which will help them during their time with us. You can contact Age UK Berkshire on 0118 959 4242 or email info@ageukberkshire.org.uk
Would you like to lend a hand?