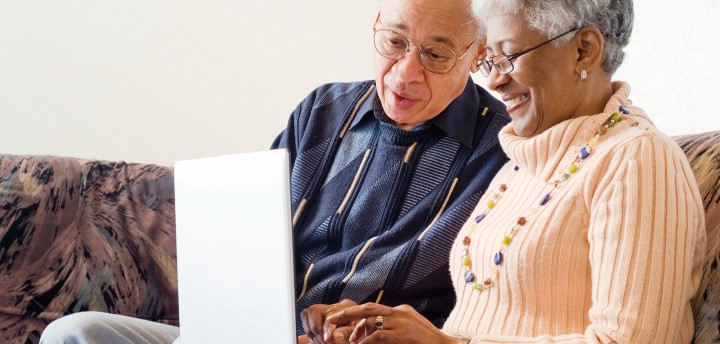 Some older people are complete IT novices and have never used a computer. Some will have basic knowledge and want to expand their skills and others may want to learn more advanced techniques.
Learners attend for a Silver Surfers course of 10 weekly sessions, each lasting one hour. Although they take place in a group setting, each session is tailored to the needs of the individual and they are encouraged to work at their own pace.
Sessions are held at several centres in Berkshire (Reading, Newbury and Maidenhead).
Learners may use the computers provided at the centre or bring their own laptop, Ipad or tablet computer. They may also bring other equipment such as digital cameras, mobile phones and e-readers (e.g. Kindle).
At the end of 10 weeks, the older person may re-enrol for a further course, depending on availability.
Main Tasks for the volunteer
To provide IT tuition on a one-to-one basis to people over the age of 50. To support and work with an assigned older learner on a one-to-one basis, for the duration of their course.
Typical activities that learners are keen to find out about are:
Setting up an email account and sending/receiving emails
Using a word processor to write letters
Catching up with the news and weather
Planning a route
Online shopping and banking
Booking a holiday
Playing games
Managing digitalphotographs
Skype or FaceTime
Social Media
Using Tablet computers (iPad, etc.).
Volunteers are expected to adhere to Age UK Berkshire's Information Governance policy.
Qualities
A desire to make a difference to the lives of older people is vital.
A very patient and friendly manner with the willingness to explain, demonstrate and guide the learner in using a computer is essential, as is the ability to listen and to have empathy with older people, who are often anxious about using a computer.
Experience
No formal qualifications are required; however the volunteer must be confident in using the following techniques and applications:
Keyboard and mouse skills
Microsoft Windows (up to and including Windows 10)
Microsoft Office (Word and Excel as a minimum) or other similar word processing and spreadsheet packages
Email
Using the internet
Knowledge of digital photography would be an advantage
A willingness and ability to bring your own computer to the session would be an advantage
A grasp of iOS or Android would be welcome
The ability to use a variety of IT equipment – desktop, laptop, iPad, tablet, etc.
We will endeavour to match the skills of the volunteer to the needs of the client.
Availability
Age UK Berkshire would like you to commit to volunteering on a regular basis to ensure continuity for the learners.
Courses run over a 10 week period but there is no fixed start date, each learner is offered a place as and when it becomes available. We will accommodate volunteers' time out for holidays, etc.
Initially, you will be asked to shadow an experienced volunteer as they work one-to-one with a learner before being assigned to a learner. Each centre has a coordinator on site to support the volunteers and learners.
We organise social events for our volunteers from time to time, and always hope that volunteers can find the time to join us for these enjoyable occasions.
Formal Requirements
We require a completed Application Form either online or you can download the Volunteer Offer of Service form and post it back to us.
We also require the names of two referees who have known you for a minimum of one year. They should not be family members, and one of these referees should have known you in a formal capacity e.g. employer or tutor.
If accepted as a volunteer, you will be required to satisfactorily pass a Disclosure and Barring Scheme check (formerly a CRB check). Your disclosure of any past or spent convictions may not preclude you from volunteering with Age UK Berkshire.
For more information see www.gov.uk/disclosure-barring-service-check.
Our Aim
We believe that helping our clients can be hugely rewarding, and want our volunteers to gain experience, and be proud of what they achieve while with us. To this end, we offer ongoing support, and hope volunteers will always feel free to contact one of our team to discuss any matter which will help them during their time with us.
Would you like to lend a hand?