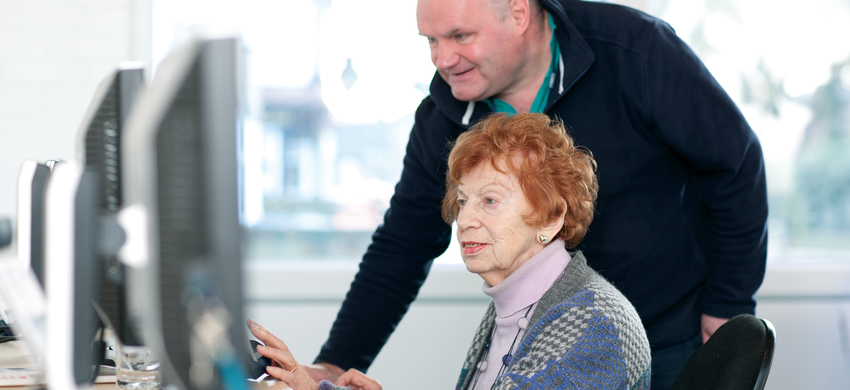 Age UK Bexley relies on volunteers to help us offer vital services in the local community. Would you like to lend a hand?
Why volunteer?
Volunteering is a great way to meet new people, learn new skills, and support the work we do in the community. We offer a range of services to support older people to live independent, enjoyable and fulfilling lives. And the skills, time and energy of our volunteers is vital in helping us do this.
Who can volunteer?
Anyone over the age of 18 can be a volunteer. We have a wide range of roles which suit different people and different skills.
How much time do I need to give?
It depends on the volunteer role you are interested in. The time you give can vary but we do ask you to commit to a minimum of 1-2 hours a week. Our volunteering hours are Monday to Friday, 9am to 5pm. Unfortunately, we cannot accommodate requests for weekends and evenings.
Volunteering roles with Age UK Bexley
Could you visit or call a lonely older person? Help us fight loneliness in Bexley by becoming a befriender.

Meet new people, help us raise funds and have fun while volunteering in our shop.

Could you help us to provide vital information and advice to older people in Bexley?