New home hosts 2019 AGM
Published on 05 November 2019 01:07 PM
The Age UK Birmingham Annual General Meeting (AGM) took place on Monday 4th November.
At Midday, our Patron, Kay Alexander, MBE welcomed those who attended to the new base of operations for Age UK Birmingham and Age UK Sandwell at Stratford House, Stratford Place, Birmingham, B12 0HT.
Speakers included the Chair of the Board of Trustees, Elizabeth Phillips, MBE and the CEO, Alison Beachim.
All who attended enjoyed the day, especially visiting the building which was built in 1601.
Look out for more photos from the event on our social media!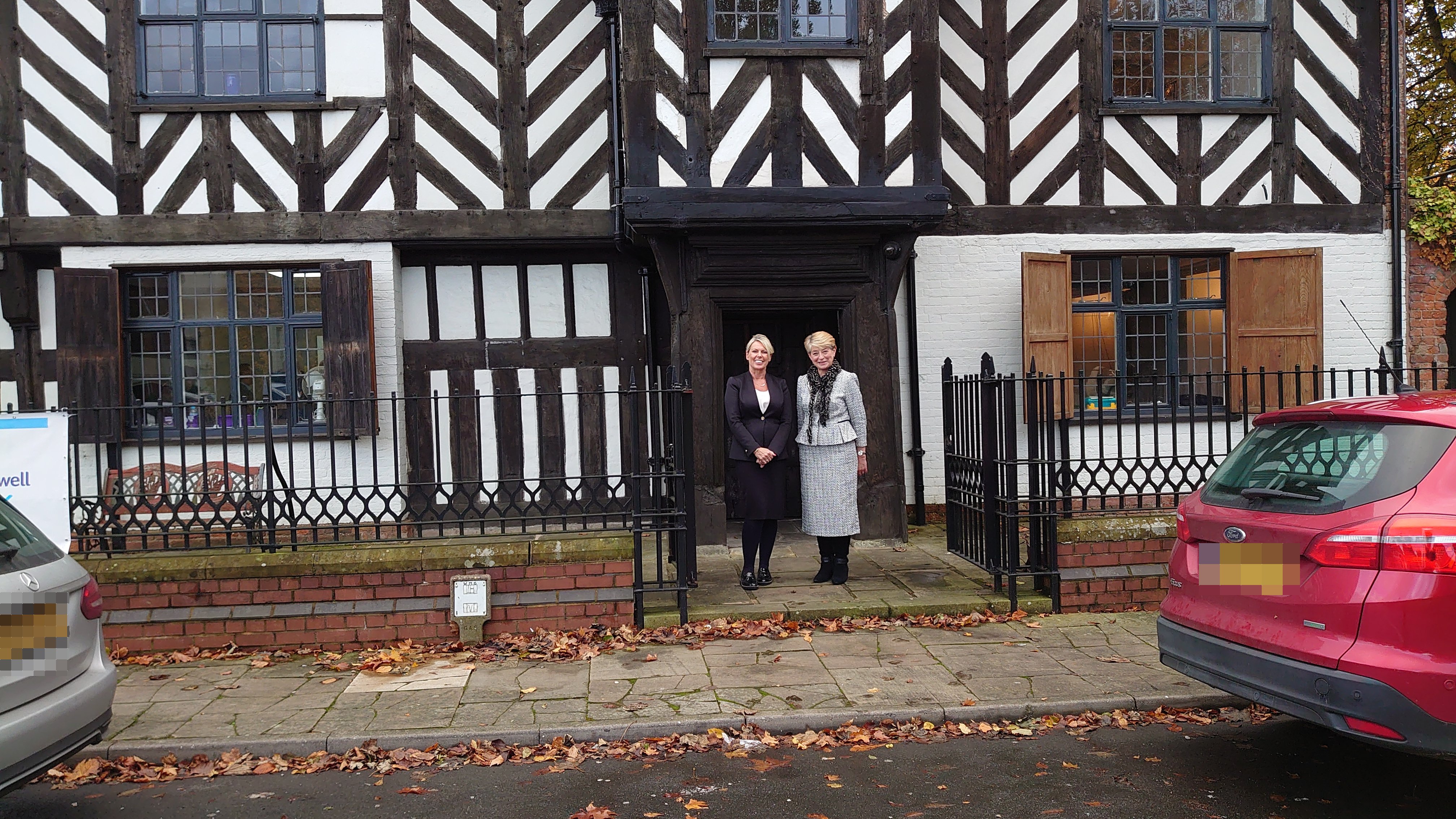 Alison Beachim (CEO) and Kay Alexander MBE (Patron) outside Stratford House, the new home of Age UK Birmingham and Age UK Sandwell.