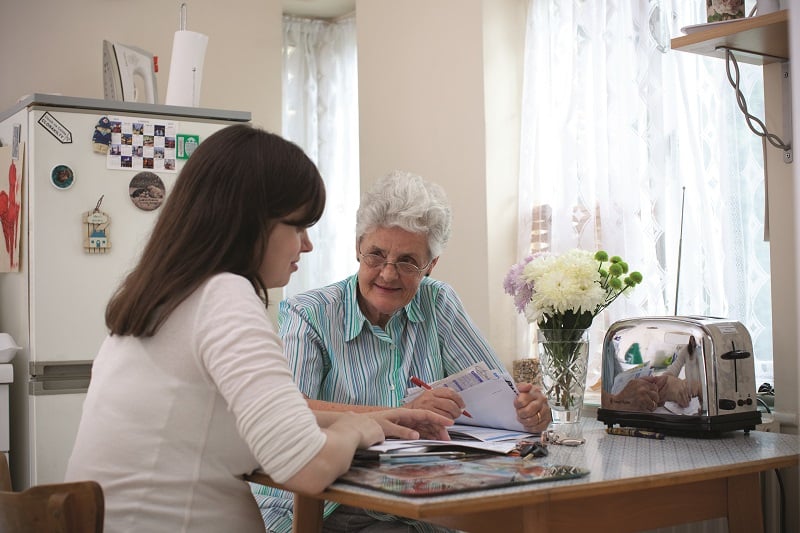 The 'Healthy Friends' project was successfully awarded a 3 year funded project from Big Lottery reaching communities and was launched in March 2016.

The project is based on social prescription model delivered in partnership with Birmingham Cross City Clinical Commissioning Group across East Birmingham.
What do we support with?
The Health and Wellbeing Advisors provide a professional and sound advice to when you need it most. They work with you to fulfil goals over a short period of time and may include but not exclusive to the following:
Free benefits check- support with grants and filling in forms
Free information, advice and signposting service to experts in specialist areas
Support for carers
Help finding local groups and activities of interest and attend groups with you
Help you feel more connected with their local community and more engaged
Support to improve their mood and confidence and lead a more positive lifestyle
Empower and enable you to become more motivated and see a positive, hopeful future whilst helping you to self-manage your health and well-being needs
Support with aids and adaptations which will enable you to live independently for longer at home including personal pendants, referrals to social services and occupational therapy for care and support needs and district nurses for personal matters
Referral to WMFS Safe and Well checks to ensure that you are safe and well at home
The Health and Wellbeing Advisors will take your needs and abilities into consideration, work at your pace when identifying goals and action plans and support you to attend social activities to improve your quality of life.
Benefits to you:
Free access to financial assessment to ensure you are not missing out any eligible benefits
No decisions will be made without your consent
Someone who is there to encourage you to work towards achieving your lifestyle goals and get you started in activities of interest
Put you in touch with community services in your neighbourhood
Opportunity to broaden your social networks
Improve your self esteem, confidence levels and feel happy and healthier within yourself
Benefits to GP's and health practitioners:
Reduce workload and demand on GP service by enabling us to deal with social issues which effects individuals' health.
Uptake of preventative intervention
Reduction in non-elective admissions, A&E admissions and cash savings
Improvement in health and wellbeing outcomes
Who is eligible for this service?
To access this service you must:
be 50 years and over,
have 2 or more long term health conditions,
reside in East Birmingham (i.e. Bordesley Green, Sheldon, Yardley, Small Heath, Acocks Green or Shard End), and
have a GP in East Birmingham
How can I access the service?
If you fit all of the above criteria then you could access our service either by:
Self referral
Referral through GP, health practitioner
Referral through other health and social care professional such as district nurse, social workers and housing support officers
Once the referral is made it is acknowledge within two working weeks and a worker will make contact with the person requiring the support to arrange a home visit.
Examples of our achievements for year 1:
Client A – this 63 year old unemployed gentleman suffered a serious stroke in April, 2016 and spent nearly two months in hospital and rehabilitation. During this time his claim for JSA had been stopped and he was told that he would have to apply for Personal Independent Payments (PIPs). He was not able to do this as his right hand was paralysed and he was not able to make a phone call or write at the same time. On being discharged from hospital he was in financial difficulties as no one had been able to help him to claim for benefits or sort out some of his bills. The referral to the 'Healthy Friends' team by his GP led to the team in accessing Age UK Birmingham hardship grant of £30 which was issued immediately. A further £100 worth of food vouchers was honoured through Stroke Association and food parcels from the local food bank was awarded so that his basic needs were met during his recovery period. In addition, he was supported with a claim for Employment Support Allowance (ESA) and a home visit was arranged by DWP staff for assessment. He is now receiving his benefits and is getting back on his feet both physically and financially.
Client E – is a gentleman who of working age and self –employed. He recently had part of his right leg amputated and is confined to a wheelchair. He has been gradually adapting to his new circumstances and has the support of his wife and son (aged 10) which has greatly helped with lifting his spirits and moods as well as willingness to get better. The Healthy Friends team have supported him on a number of occasions from supporting him and the family with reducing his personal administrative paperwork which was a burden to him thus reducing stress and anxiety. Support has been given to complete his housing and health application form with the council for adaptation as he is confined to his front room and is unable to go out as the doors are narrow and wheelchair is too wide. Moreover, the team dealt with his Personal Independence Payments (PIPs) application and discussed his wheelchair requirements with the wheel chair service and is awaiting a new tailor specific wheelchair. He has also been referred to the West Midlands Fire Service and had a risk assessment conducted for his property and he is now on their register of people who are vulnerable. His son has been referred to young carers, Spurgeon for emotional and practical support.
Client K – A widower, aged 82 self referred herself whilst we were doing a drop-in session at Omnia Practice during a clinic morning. She suffers with diabetes, blood pressure also had multiple strokes. Referral to OT was made, meals on wheels information was provided, and she was supported visit to Sheldon friends at Ann-Marie Howes 21/06/16. The gas supply to her property had been capped off for over two weeks due to carbon monoxide poisoning. Sourced energy and heating company called 1 Green place to attend to the boiler which is now been replaced free of charge through government grant funds.
Testimonials from GP's:
"Healthy Friends team have offered a fantastic service to a vulnerable group of people with varying needs and I sincerely hope that the service continues. These patients have long term medical conditions such as copd, diabetes and dementia. A combination of long term medical conditions with severe social and emotional difficulties results in high use of medical services. I am impressed by the creative and non rigid approach of Healthy Friends which helps people such as an elderly isolated lady to access an appropriate exercise group, social support and fix her boiler! An isolated elderly lady with diabetes & no heating or cooking is clearly at risk of becoming very ill in the winter. I would not have had the time or resources to help this lady in the way that you have. I fear that she would have become another hospital admission statistic without your help."
This is just one example of the many ways that Healthy Friend service helps vulnerable people.
"Your support appears to be practical, highly relevant & filling a huge gap. The fact that contact with Healthy Friends has come through the GP helps to build trust with patients who perhaps would not otherwise have contacted an organisation such as Age UK themselves.
I look forward to working with you in the future."
Dr Helen Sweeney, Small Heath Medical Practice

"Age UK Birmingham Healthy Friends service has been a source of great invaluable support. They provide a quick and easily accessible pool of support for a group of patients who are frail and often lonely: they provide efficient support tools in parallel with carers and social care. They enable patients to safely live at home and I now always consider them immediately for patients and have had excellent interactions with them - patients are very appreciative of their help too. I like how they update me with progress and I have sat in with some of their workers whilst I did a home visit and they were very professional."
Dr Umar Farooq, Swan Medical Centre
---
To get in contact with the Healthy Friends team please call Age UK Birmingham on 0121 437 0033.