Age UK Blackburn with Darwen offers a bathing service for those unable to use their own facilities or who require support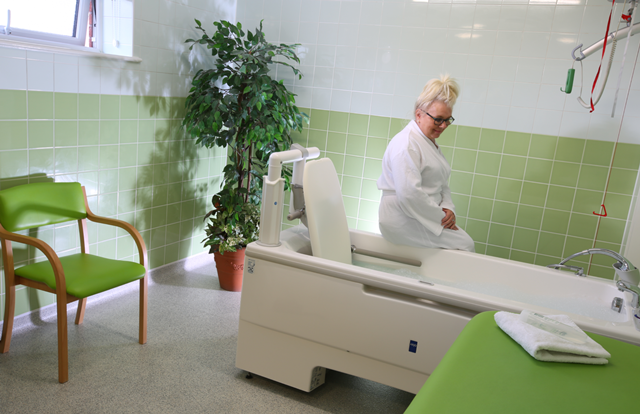 What is independent bathing?
The service, at Hopwood Court, provides safe and secure bathing facilities
Who the service is for
Available for people not able to use their own facilities or require support
The service can be used independently, with own carer or with assistance from Age UK staff
How to access
A referral form can be emailed to you for completion, or ring the number below
An appointment will be made for an assessment at Hopwood Court
What we offer
Easy referral system
Initial assessment
Professional service
Bath, hoist and transfer aids
Assisted showers
Clean, modern facilities
Free on-site parking
What is the cost?
Independent bathing or with own carer £5
Assisted bathing:
- One staff member £12.50
- Two staff members £22.50
Prices are based on a one hour session
Prices correct at May 2018 but subject to change
"It's so comforting relaxing in a nice warm bath. The staff were so kind and helpful. I feel fresh and revitalised."