Enhanced Day Care Service
The Enhanced Day Care Service from Age UK Bolton has been launched in partnership with Bolton Cares , Bolton Carers Support and Bolton Dementia Support for older people in Bolton. The aim of this service is to keep older people living with dementia, and their carers as mentally, socially and physically active as possible and to prevent or delay a deterioration in their quality of life.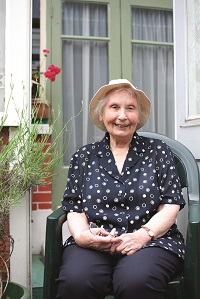 Services and activities are open to day care service users, in addition to local older people requiring lower level support. Through such early intervention older people are being encouraged and supported to retain their independence, maintain their physical, mental and emotional well-being and in turn delay or prevent their need for day care and or costly (re) admission to hospital or residential care.
By offering a stimulating, supportive and engaging environment with creative and wellbeing activities, the service enables people to remain at home for longer, maintaining their independence and sense of well-being. A feeling of belonging and being cared for and having something fulfilling to do with others is so important despite the limitations of age, memory loss or the impact of long-term health conditions.
We have developed, with our partners, a wide variety of classes for people living with dementia and their carers. Activities on offer so far include: Chair Based Exercise Classes, Art Class and Carers Craft Group, Pets As Therapy Sessions, Beauty Therapy, a hairdressing service, reminiscence groups and a Memories and Melodies Music Group.
We would not be able to run our service without the help and dedication from our fantastic volunteers. If you would be interested in volunteering and facilitating sessions for the Enhanced Day Care Service then you will receive full bespoke training in your chosen area, along with Dementia Awareness training which will enable you to make the most out of your volunteering experience and ensure that it is enjoyable and rewarding.
The exciting volunteer led programme is being coordinated by the Enhanced Day Care Service Manager.
For more information about the Enhanced Day Care Service, please contact the Enhanced Day Care Service Manager on: 01204 337877 or email: communityservices@ageukbolton.org.uk