Better Balance Classes - Otago
The Otago program is designed to help reduce the risk of a fall which could lead to an injury in later life. Many people think there is nothing they can do about getting less mobile in older age but regular gentle exercise can make a big difference.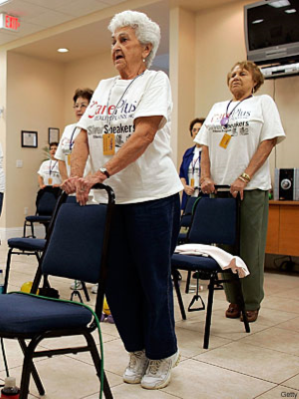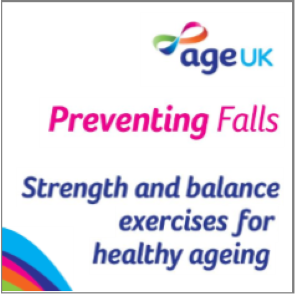 All About Falls
Are you concerned about falling, or have you fallen recently? Falls are such common events for older people, often with such severe consequences, but it's easy to think that it won't happen to you, or to assume there's nothing you can do about it. But around 30% of adults over 65 living at home will experience one fall a year (around 2.5 million people in England) - rising to 50% of adults over 80 living in their home or residential care.
The Otago Programme
The Otago programme has been clinically trialled at OTAGO University Medical School, New Zealand and has demonstrated that the likelihood of falls can be reduced by up to 46%; and of those that do fall, the likelihood of injuries can be reduced by a third.
The exercises are low-impact, and suitable for all abilities and ages. Most people will notice a rapid improvement in their confidence, balance and stability, especially if they practice at home.
Broadstone War Memorial Hall, Tudor Road Broadstone BH18 8AW - Thursday mornings - 11 - 12 noon
St Leonards & St Ives Village Hall Braeside Road BH24 2PH - Thursday 1.30 - 4.00pm
Otago and Better Balance in Age UK Bournemouth, Poole and East Dorset - for further information or if you would like to enrol then please contact Gary Mason 01202 530530 (Otago Exercise Programme Leader)