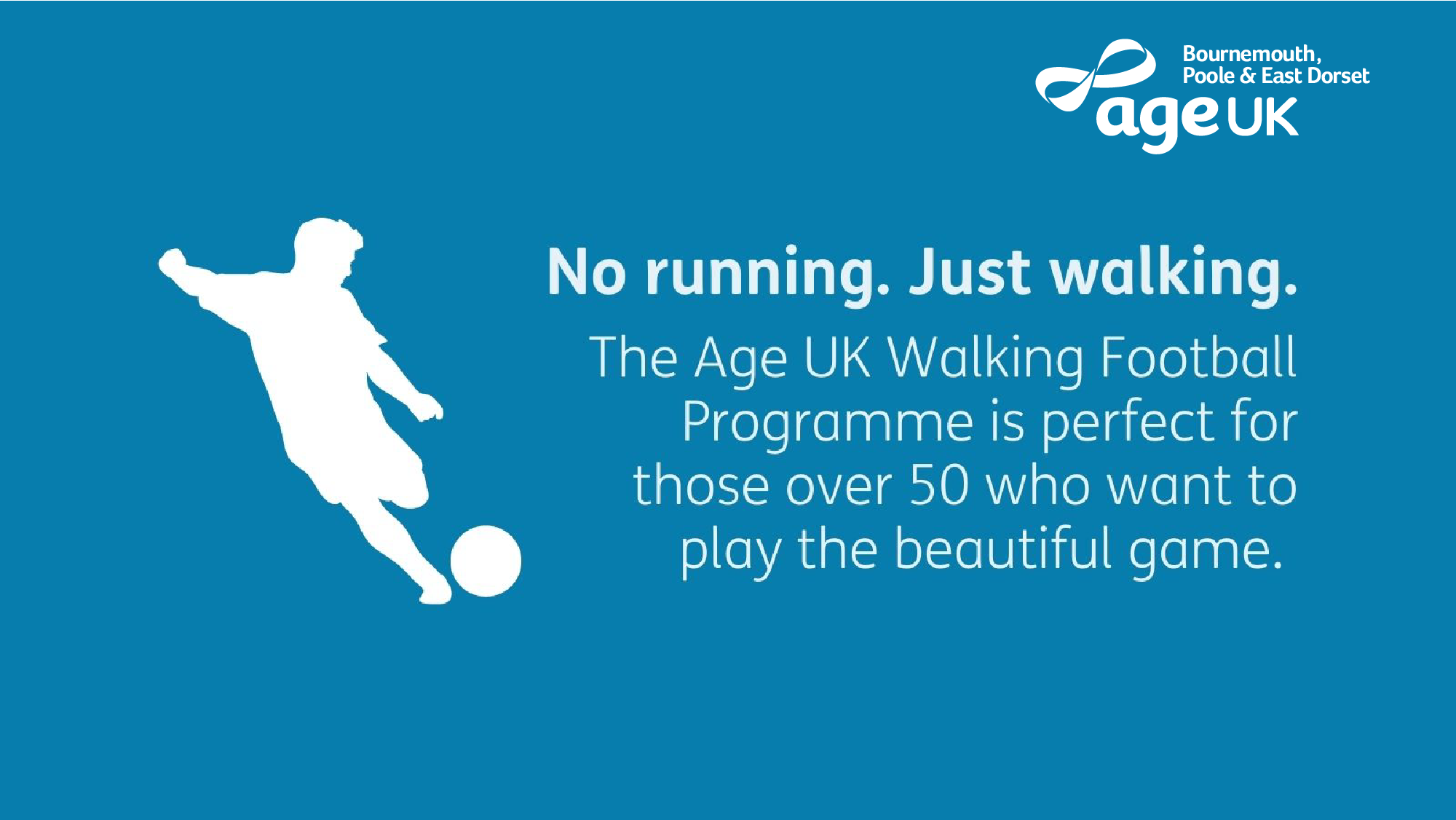 Walking Football is open to everyone over 50. It is a great social event for those wanting to keep their mind and bodies active.
Football is our national game, beloved by millions, and the walking version is a fun, friendly and safe way of engaging in physical activity for both men and women in later life. It's open to all over 50, whether you've played football before or not. It's great for the mind as well as the body and is a sociable sport, giving everyone involved the chance to make new friends and enjoy being part of a team. We have male, female, and mixed sessions available.
Call our bookings team on 01202 530530 to find out more and to book your place!