Our 24 mile fundraising walk, starting in Shipley and ending in Keighley.
On Saturday 31st July 2021, staff, volunteers and supporters will take part in the "Walk of Ages", a 24 mile fundraising walk that visits each of Age UK Bradford District's Community Hubs on the route.
There's also a 7 mile version and anyone is welcome to join in and, hopefully, help raise funds for the charity.
People interested in taking part should call 01274 391190 or email info@ageukbd.org.uk
You can donate to support the walkers here: justgiving/campaign/connections21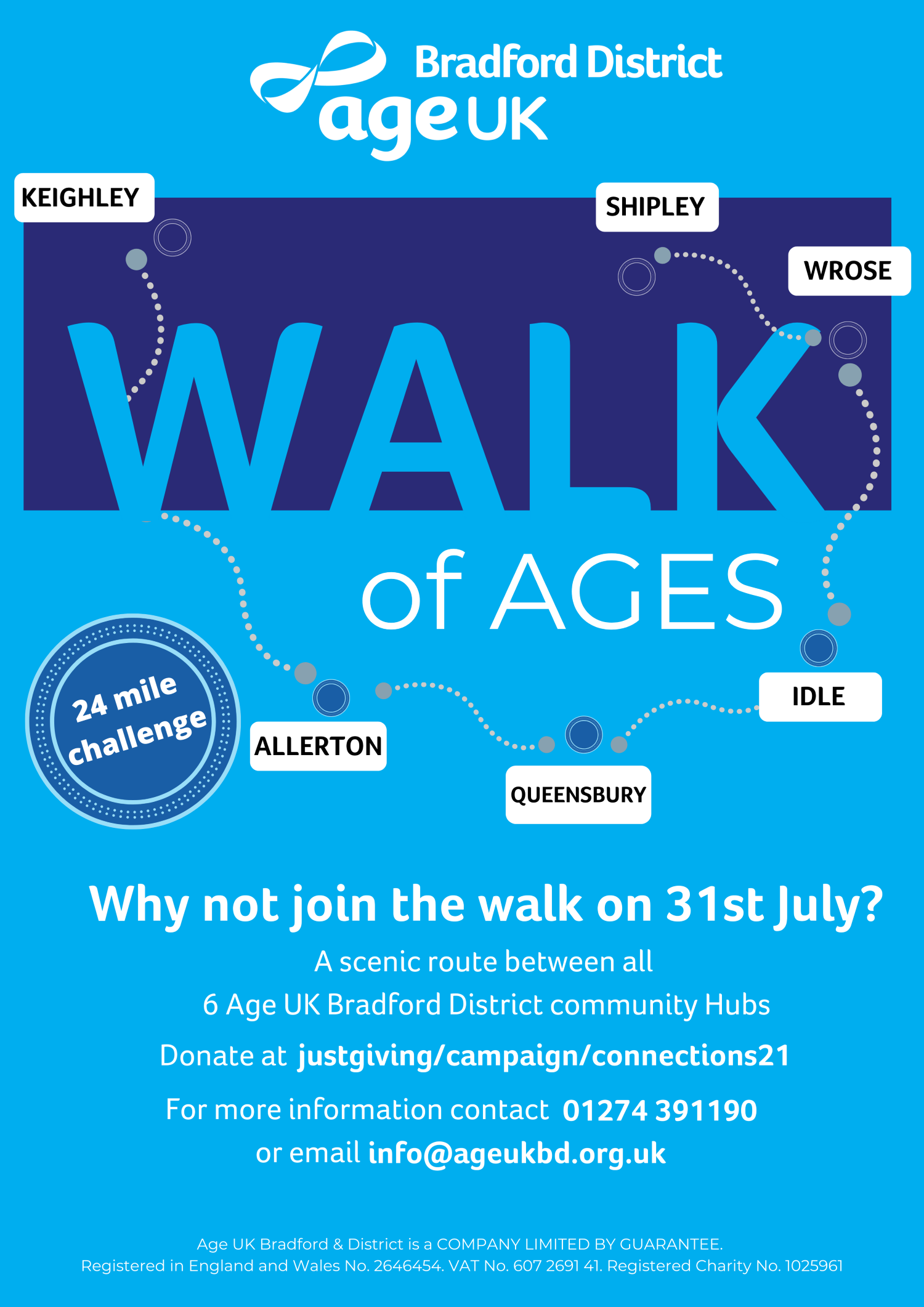 Virtual Walk of Ages
There are also two virtual walks that can be undertaken to raise money for the charity while going about everyday life. One is around some of the landmarks of Bradford District (9.6 miles / 22,654 steps) and there is a longer walk around West Yorkshire (78 miles / 178,314 steps). More details are available by searching for "Age UK Bradford District" at "World Walking" to discover the two virtual walks or read here for more information.
Walk of Ages is part of our Connections 21 campaign, a campaign to raise awareness as well as funds for the charity so that we can continue to help connect older people to the information, help and support, advice and activities that they need to live their best life.
Read more on Connections 21 here