More Than 2.5 Million Older People Feel They Have No One To Turn To For Help And Support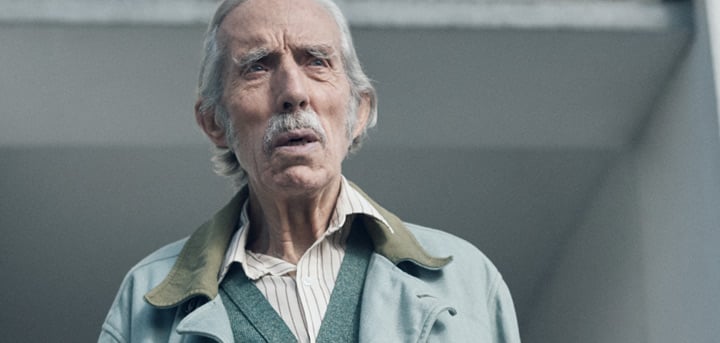 Published on 07 November 2018 10:09 AM
Age UK Brighton and Hove launches this year's campaign to support older people facing the challenges of later life alone
As Age UK launches its No one should have no one to turn to campaign, new YouGov research for the Charity has found that 2.65 million older people feel they have no one to turn to for help and support[i].
The campaign kicks off today (7 Nov) with a powerful new film highlighting some of the challenges that people often have to deal with in later life but which are so much harder to bear if you are facing them alone. These include coping with bereavement, tackling loneliness, getting the social care you need and managing health problems like dementia.
The survey found that almost a quarter of older people in the South East of England who felt they had no one to turn to said this left them feeling lonely (24 per cent), whilst almost one in five felt isolated (19 per cent) and almost one in six depressed (15 per cent)[ii].
That's why Age UK Brighton & Hove is urging people to support its campaign and donate to help ensure that the charity's essential services, such as its free Information and Advice service, can continue to be there for older people facing the challenges of later life alone. The Information and Advice service offers older people telephone or face-to-face support on a whole range of issues, from keeping warm in winter, to advice on care homes or tackling isolation and loneliness. We estimate there are over 3,500 lonely older people in Brighton and Hove.
Almost all (95 per cent) people aged 65 and older from the South East, who took part in the survey said that being free of financial hardship is important in later life[iii], which is reflected in the high number of enquiries the national Advice Line received about money and benefits last year[iv]. Other frequent topics raised were requests for information about social care, housing and social groups to address isolation and loneliness.
Rachel Cashman Chief Executive at Age UK Brighton & Hove said: "We have a rapidly ageing population and it is incredibly sad to think that so many older people feel they have no one to go to for help. Getting older can be really tough and however resilient you are it's important to know someone will always be there for you, come what may. We aim to be there for older people locally and we know it makes a huge difference, especially for those with literally no one else they feel they can ask for help."
Supporting Age UK's latest campaign, Actress Dame Judi Dench, said: "We all know that ageing is inevitable, but it's heart-breaking to think of older people who feel they have no one they can turn to.
"Age UK is working hard to change this, and by supporting their 'No one should have no one to turn to' campaign you can help them to be there for older people who might have no one else."
Green Goddess Diana Moran, TV personality, journalist and ambassador for Age UK, said: "I visited Age UK's national Advice line recently and it really is such a lifeline for older people and their families. Many of the calls I heard were from people who just didn't know where else to go. Luckily, Age UK is there to offer specialist advice on everything from paying for care to claiming benefits and they are only a phone call away.
"Age UK's work is vital, so I'm encouraging everyone to support this campaign so that older people and their families have someone to turn to when they need it most."


Age UK Brighton & Hove is dedicated to helping people in our city make the most of later life. Providing information, advice and services, it is the point of contact for older people who need help or support.
To find out how you can support Age UK Brighton & Hove by donating go to www.ageuk-bh.org.uk or call 01273 720 603.
Anyone who needs support or is worried about an older relative or friend can also get in touch by calling 01273 720 603.
---