Train as Shibashi Tai Chi Instructor with FAB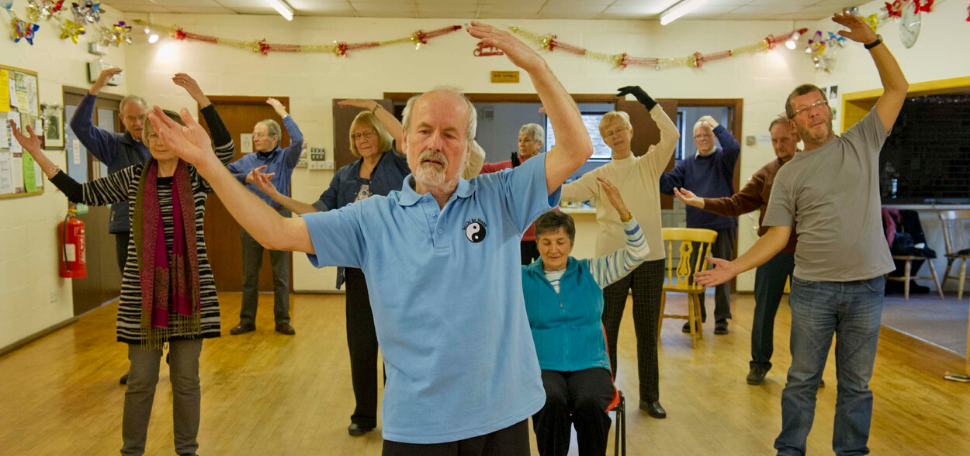 Published on 12 March 2021 09:25 AM
Age UK Bristol is once again, offering FREE training to over 50s, to learn a basic sequence of Shibashi Tai Chi to then teach to others in the community. Shibashi is specially designed for older people and can be done seated on standing. The training is provided by Tai Chi for Better Health.

The training involves attending in person or on Zoom, a weekly home practice for 6-8 weeks before attending two one day workshops in June, which will be in person (restrictions allowing). Every step will be taken to offer a safe environment for this in-person training.
'I love teaching Tai Chi, it makes me feel good and I know people are enjoying themselves because they keep coming back'. - Mary Kroeber Instructor (trained in 2019 with FAB)
What it is: Tai Chi Qigong Shibashi is designed to help to improve mental health and physical wellbeing. Qigong means 'energy exercise' and Shibashi means 18 movements. This form of exercise is found to improve health and wellbeing and is a discipline that involves the mind, breath and movement to create a calm, natural balance of energy.
The NHS recommends Tai Chi to improve balance and coordination. The classes help people in many ways and for older people is known to reduce the risk of falls.
*Update* Applications to become an instructor have now closed and we will be contacting people soon.
To find out more please email fab@ageukbristol.org.uk.