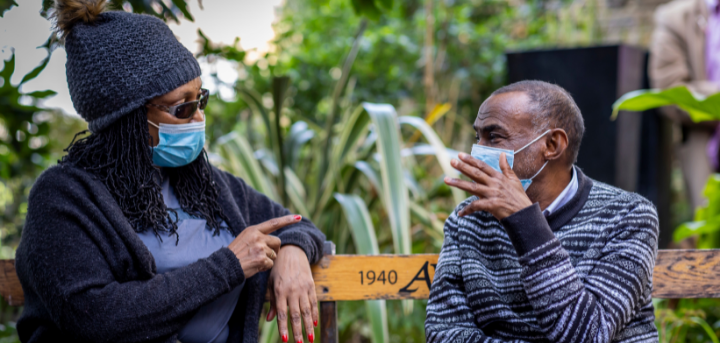 Wazee is a wellbeing project run by Nilaari delivering group sessions for older people from Black, Asian and other ethnic minoritised groups in Bristol and South Gloucestershire. The project visits established groups in these areas and runs culturally sensitive sessions tailored to meet the needs of individual groups. A variety of topics are covered, including anxiety, self-care, sleep hygiene, coping with loss and advice on how to stay well.
To find out more about the Wazee Wellbeing Project or to request a session for your group, please contact Adetoun Grant, by email adetoun@nilaari.org.uk, or by phone 0117 952 5742.
Wazee is supported by Age UK Bristol's Connecting Communities programme and funded by Healthier Together.