What is the Healthy Together Clinic?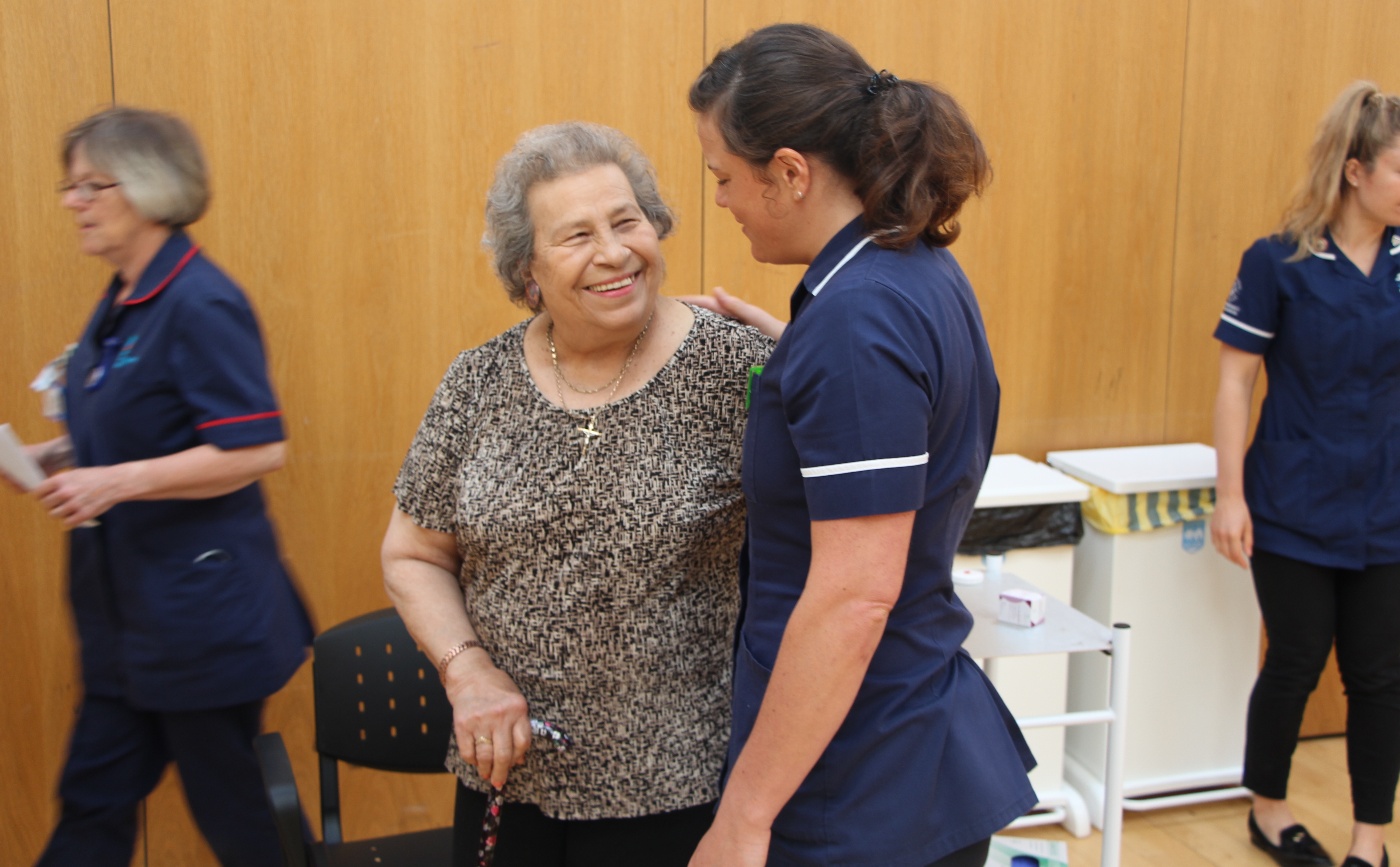 The clinic is a weekly drop-in clinic for patients with lower leg wounds, who may also benefit from coming to a more relaxed community/social setting, rather than going to their GP surgery. The clinic is run by Bristol Community Health in partnership with Age UK Bristol.
The clinic was named by the people attending and we encourage everyone to take part in deciding how we run our part of the service.
Who is it for?
The Healthy Together Clinic is for patients who receive compression therapy for lower leg wounds. In future we hope to open up the clinic to patients with other healthcare needs too. You will need to be a patient at one of the following to be refered to the clinic: Crest Family Practice, Grange Road Surgery, Hartwood Healthcare, Hillview Family Practice, The Lennard Surgery, The Merrywood Practice.
What are the benefits?
Research shows that patients who attend community clinics like these tend to see their wounds heal more quickly. The clinic is also a great opportunity to learn more about your condition and meet others with similar complaints. It's supportive, sociable and community-led.
Where?
The clinic takes place at the Withywood Centre, Queens Road, Bristol, BS13 8QA. It currently runs every Thursday morning.