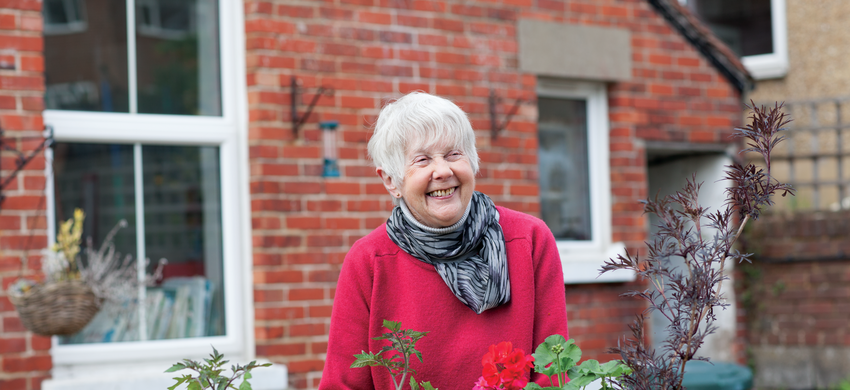 About our new service
Our Home Support service provides friendly and trustworthy help to live independently at home and to get out and about. Our emphasis is on providing the support that you feel you need and on 'doing things together' wherever possible so that you can live your life the way you want. Age UK Bristol staff are fully trained, reliable and caring and the service is designed to be safe and Covid-conscious.
Some examples of the ways that we can help include:
light household tasks
preparing light meals together
sorting paperwork and organising bills with you
prompting medication
companionship, either for those either living alone or for when a family carer goes out
the weekly shop, either online or in person
connecting to online activities, appointments or family catch-ups
going out to appointments, a social group, a cafe or for a walk
Please note, we cannot provide personal care or administer medication.
Service extras
As part of the service, we can also offer you other Age UK Bristol services such as;
a benefits check to make sure you are receiving all the financial support to which you are entitled,
signing up to 'Friends Ageing Better' (FAB), which is a community of older people who share what is happening in the city while building friendships, and
signposting to other services.
How much does it cost?
This is a chargeable service which costs £24 an hour for the first hour and £20 for each consecutive hour on the same day. If this is unaffordable for you we can also offer support to ensure that you are receiving all of the financial support available to access this service.
The Home Support service is currently available in south Bristol and referrals can be made by Adult Social Services or privately. We will be expanding to other areas of the city during 2022 so do call us to check if we are able to offer a service in your area.