Coronavirus Advice and Signposting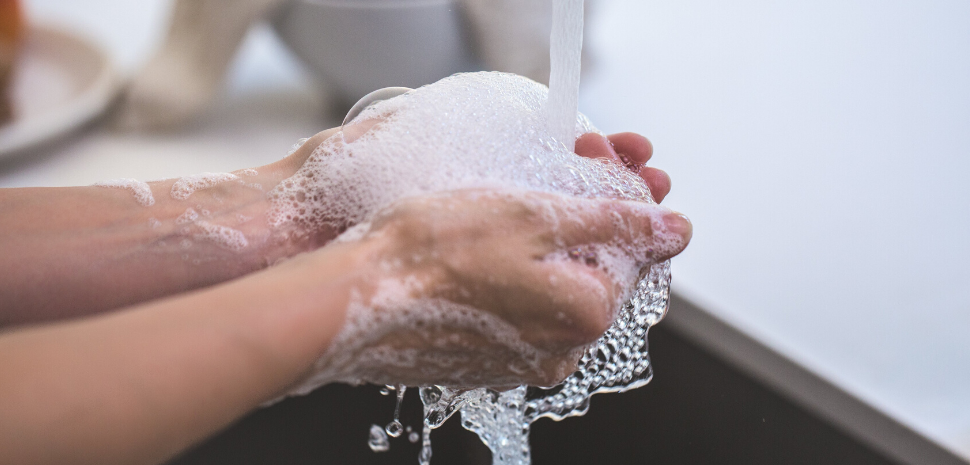 Concerned about coronavirus?
There are simple, effective things we can all do to reduce our risk of catching coronavirus or transmitting the virus to other people. Visit the Age UK Advice page for more information.
Below you will find a list of useful resources to help support you through the coronavirus pandemic. We have listed links to organisations and websites where you can find:
You can call our Support Hub on 0117 929 7537 and one of our team can talk you through the support that is available to you. We can answer your queries or concerns relating to coronavirus, or changes to your circumstances due to the currect restrictions.
Where to find Official Advice
NHS Advice
This information is currently being updated. For the latest advice, please visit the NHS website.
NHS Online Coronavirus Service
Get advice from the NHS on what to do if you think you may have symptoms of, or been exposed to, coronavirus (COVID-19).
Government Advice
There's advice from the Government on how to manage if you're staying at home. Click the link for stay at home guidance for households with possible coronavirus (COVID-19) infection.
Easy Read Info
Easy Read Info provides accessible information about coronavirus.
Inclusion North
Talking audio version of easy-read information on coronavirus.
Looking after yourself and others
Anxiety UK
Anxiety UK is a charity providing support if you have been diagnosed with an anxiety condition.
Care Direct
Bristol City Council's adult health and care department provides help and advice. Find out more about their services below.
Cruse Bereavement Care
Cruse is a the largest bereavement charity, which provide free care and bereavement counselling to people suffering from grief.
Mind
Mind is a mental health charity.
Call In Time - Telephone Befriending
Age UK's Call in Time is a free national telephone friendship service for people 60 and over. You can apply online yourself, or refer someone else.
Independant Age
Advice and Support for older people, including a helpline and telephone befriending.
The Silverline - Telephone Befriending
The Silver Line is a free confidential helpline providing information, friendship and advice to older people, open 24 hours a day, every day of the year.
Support for Specific Conditions
Alzheimer's Society
Alzheimer's Society is a charity that provides information on dementia, inclduing factsheets and helplines.
Arthritis Action
Advice, ideas and tips on how to stay well and continue managing arthritis while self-isolating including; Pain management, at-home exercise videos, diet information, mental health directory.
CfD - Centre for Deaf and Hard of Hearing People
CfD have put together a list of links to useful sources of information and support related to Coronavirus for the Deaf and Hard of Hearing community.
Deafblind UK
Deafblind UK is a charity supporting people with combined sight and hearing loss. They can give some parctical help about how to look after yourself, as well as emotional support if you find yourself more isolated than usual.
DEEP - The UK Network of Dementia Voices
Dementia Engagement and Empowerment Project. Visit their website for great resources for people living with dementia including cooking videos, audio recordings, 'virtual cuppa sessions', and more.
Visit DEEP - The UK Network of Dementia Voices
Dementia Wellbeing Service
This is a Bristol run service supporting people living with dementia.
Visit the Dementia Wellbeing Service
Macular Society
Macular Society provide free information and support to people with macular conditions and their family and friends. They help people with everything from information about diagnosis and treatment to advice about managing everyday tasks with a macular condition to dealing with the emotional impact of sight loss.
Melanoma Focus
A national charity dedicated to providing a comprehensive source of information for public and professionals alike, as well as supporting education and promoting research about melanoma. Visit their website for more information, or for their Melanoma Helpline.
RNIB - Royal National Institute of Blind People
The RNIB is one of the UK's leading sight loss charities and the largest community of blind and partially sighted people. Visit their website for more information. You can also view or download a guide on supporting others with sight loss during the coronavirus pandemic by clicking the link below.
Click here to view the Helping you to help others with sight loss during coronavirus PDF
Vision West of England
Supporting Blind and Partially-Sighted People across Bristol, Bath, South Gloucestershire and Wiltshire. Vision West of England provides information, advice and guidance services over the phone and email, as well as guidance on how to use accessible technology and more.
Active Ageing Bristol
Active Ageing Bristol is working with The Support Hub to support older people to be active and healthy at home during the coronavirus outbreak. Visit the website to view a list of resources of home-based and virtual activities.
Visit Active Ageing Bristol website
Public Health England
A booklet developed to support older people and those who are shielded to be active and healthy at home, from Public Health England, Sport England, and the National Lottery Community Fund. Click on the link below to view and download the PDF.
View the Active at Home booklet
We Are Undefeatable
We Are Undefeatable is a campaign supporting people with health conditions to be active through the ups and downs, celebrating every little victory. Visit their YouTube channel for a wide variety of at-home excercise videos, from beginner to higher level, seated excercise to standing, cardio to relaxation.