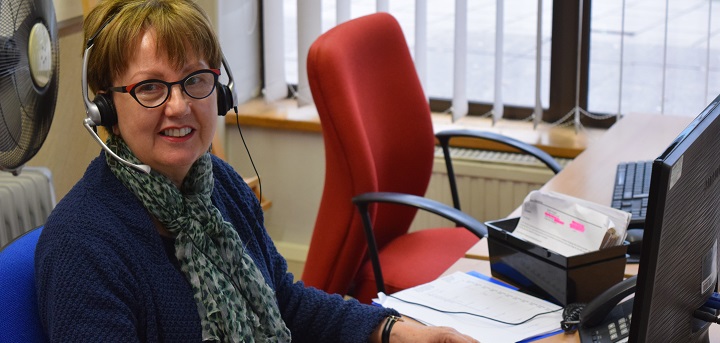 What is the service and who is it for?
One of our friendly volunteers can help anyone over 55 who is unable to get to the supermarket to do their own grocery shopping. Our volunteers can talk through a shopping list and complete the order online for the person accessing the service.
What is needed to access this service?
Anyone looking to access this service will just need to be able to talk to one of our volunteers for 20-30 minutes to make their order and have their own bank card to pay for the shopping. We don't keep any card or bank details ourselves as they will be stored on the supermarket's secure system.
Any supermarket that provides a home delivery service can be used for the grocery shop, such as:
Tesco
Asda
Sainsbury's
Ocado
Waitrose
Morrisons
Iceland
Please bear in mind that most supermarkets do have a minimum spend (usually £40 per order) before they will be able to make a delivery.
What does it cost?
We do not charge anything for our telephone shopping service. Anyone using this service only has to pay the supermarket for their grocery shopping. Supermarkets do usually charge a delivery fee but our volunteers will explain this when they book the delivery slot in with the shopper.
When can the service be provided?
Whilst delivery does depend on the individual supermarket and their available delivery slots, they can usually deliver on any day of the week. However, please bear in mind that the order usually has to be completed prior to the delivery day and the delivery fee can vary. Currently our telephone shopping volunteers make calls on Tuesdays and Thursday, however this may change depending on the availability of our volunteers.
How to sign up
Do you know someone who would like to use this service or would you like to use it yourself? Please call us on 0117 929 7537 or email admin@ageukbristol.org.uk and we will be happy to organise this or answer any questions that you may have.