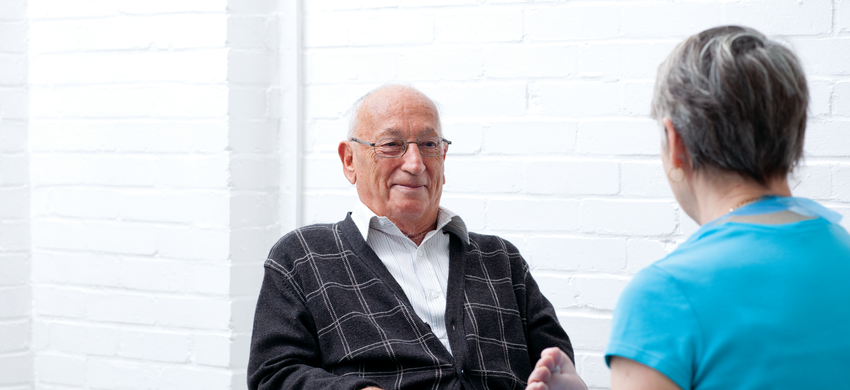 What does the service offer?
Our Clip It service is run by staff trained by Bromley Primary Care Trust Podiatry Service. They will visit you in your own home and can check your feet for any problems, such as pain or swelling, and give help with cutting and filing nails.
Who is it for?
The service is for any resident of the boroughs of Bromley & Greenwich aged 55 and who has limited mobility and unable to travel to one of our clinics.
We provide basic toenail cutting and filing as well as assisting to cut fingernails and this can be of particular benefit to those suffering from mild to moderate Diabetes. Please note we can only treat clients with a blood HB1AC level of 8 and below.
How do I access the service?
You can contact the Clip It Service direct on 020 8315 1853 or 020 8315 1867 . We will conduct a short telephone survey to make sure we best fit your requirements - if you prefer you (or a relative or friend) can answer these same questions online by clicking the 'Register for the Service' button below.
There is a set of brief health questions we will ask you to make sure it is safe for us to treat you and, depending on your answers, we may need to send a treatment consent form to your GP for your safety and wellbeing.
What can I expect at my appointment?
Once the Assistant arrives at your home, the Clip It Assistant will sit opposite you and raise your foot to a low stool height. The Assistant will wear a single-use apron and gloves and clip and file the toenails on both feet before clearing away and disposing of the clippings, apron and gloves.
Upon your request the Assistant can also perform a relaxing foot rub and apply cream to moisturise the feet, please note we do not provide the cream and you must supply this.
The Assistant will note down on your record any changes to your feet since your last appointment.
At your first appointment, the ClipIt Assistant will do a short health assessment before clipping your toenails and present you with your own personal set of instruments that will be used at each appointment. Please remember to have these ready!
Each appointment will usually last between 15 and 30 minutes.
How much does it cost?
Your first appointment costs £35.00 which includes a charge of £10.00 for your own set of tools,
Each subsequent appointment will be charged at £25.00 per session.
To Book an Appointment
Please call 020 8315 1853 and 020 8315 1867
Other information you may find helpful
Related pages on our website
Related pages on other websites