New Permanent CEO for Age UK BRWF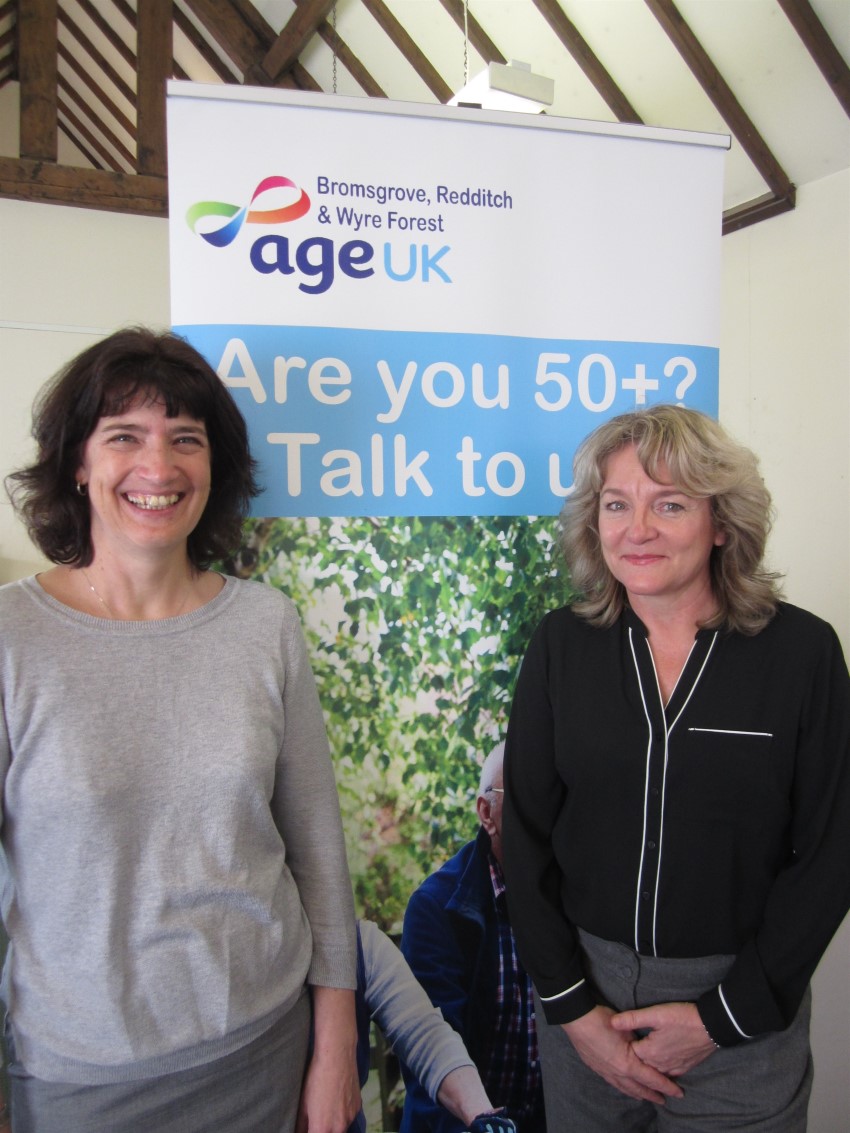 Published on 12 November 2018 05:04 PM
The Age UK Bromsgrove, Redditch and Wyre Forest Board of Trustees is pleased to announce that it has appointed Sam Humphray as the new permanent Chief Executive Officer of Age UK BRWF.
Sam, who joined the charity as Finance Manager in March 2017, was appointed Interim CEO of Age UK BRWF in March this year, following the announcement that Alison Schofield was leaving the organisation to become CEO of Age UK Birmingham.
Age UK Bromsgrove, Redditch & Wyre Forest is a local, independent charity supporting older people and their families across North Worcestershire. The charity was formed in 2016, following the merger of Age UK Bromsgrove & District, Age UK Redditch & District and Age UK Wyre Forest.
Speaking about the appointment, Trevor Hughes, Chair of Age UK BRWF's Board of Trustees said: "On behalf of the Board of Trustees we would like to take this opportunity to congratulate Sam on her appointment. As a Board, we were already aware of Sam's strong financial and commercial background but we have been very impressed by her leadership and approach these last few months, in addition to the response of the team, as we focus upon our prime objective of delivering high quality support and services for local people over the age of 50 across North Worcestershire."
Responding to her appointment Sam said: "I am honoured and excited to be accepting the positon of CEO of Age UK BRWF. The charity has been through a period of considerable change recently but I feel that it is now better positioned to respond to an increasingly challenging economic climate and demands being placed on charities. This is a new chapter for Age UK BRWF, and I look forward to working with the trustees, staff, volunteers and our communities to make North Worcestershire a better place for all people to grow old."
The Board are also pleased to confirm the permanent appointment of Amanda Allen as Head of Services/ Deputy CEO.
In making this announcement, the Board is also appealing to local people with an interest in older people in their communities to get involved with the charity, with Trevor adding; "Given the growing and developing nature of the charity, we are looking for committed individuals, with a range of skills and experiences, to join our Board of Trustees. The Board are responsible for setting the strategic direction of Age UK BRWF, managing the charitable aspects of the organisation in addition to supporting the CEO – it really is an opportunity for somebody to help make a real difference for older people their local community"
Anybody that is interested in finding out more about becoming a Trustee can contact Sam Humphray on 01527 871840. A copy of the Trustee Application Pack can also be downloaded from the charity's website https://www.ageuk.org.uk/brwf/get-involved/volunteer/