No one should have no one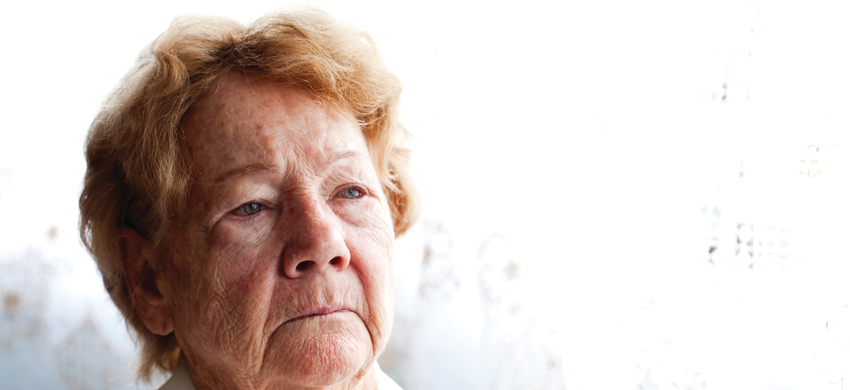 Right now, 2.65 million older people in the UK feel they have no one to turn to for help and support.
Join us in helping lonely older people in Buckinghamshire.

Everyone has to face many challenges in later life, but these are so much harder to bear if you are facing them alone. These include coping with bereavement, tackling loneliness, getting the social care you need and managing health problems like dementia.
A survey found that almost a quarter of older people in the South East of England who felt they had no one to turn to said this left them feeling lonely (24 per cent), whilst almost one in five felt isolated (19 per cent) and almost one in six depressed (15 per cent).
That is why we are urging people to support our campaign "No one should have no one to turn to" and donate to help ensure that our essential services, such as the free information and advice, befriending plus and welfare benefits can continue to be there for older people facing the challenges of later life alone in Buckinghamshire.
Bernadette Ashcroft, CEO of Age UK Buckinghamshire said: "We have a rapidly ageing population and it is heart-breaking to think that more than two and a half million older people feel they have no one to go to for help. The fact is that getting older can be really tough and however resilient you are, it's important to know someone will always be there for you, come what may. That's what we aim to be for older people at Age UK Buckinghamshire and we know it makes a huge difference, especially for those with literally no one else they feel they can ask for help."

Please donate to help us to help lonely older people in Buckinghamshire this winter:
Donate online: Click here

Donate by cheque: If you would like to write us a cheque, please make it payable to Age UK Buckinghamshire and send it to our office: Age UK Buckinghamshire, 145 Meadowcroft, Aylesbury, Bucks, HP19 9HH.
Text donate: Text AUKB44 £10 OR AUKB44 £5 to 70070 to donate to our winter 2020 campaign.
Learn more about the effects of loneliness by taking a look Age UK's national evidence review on loneliness in later life

If you or someone you know is feeling lonely or socially isolated, our Befriending service is here to help.