Helping you get online...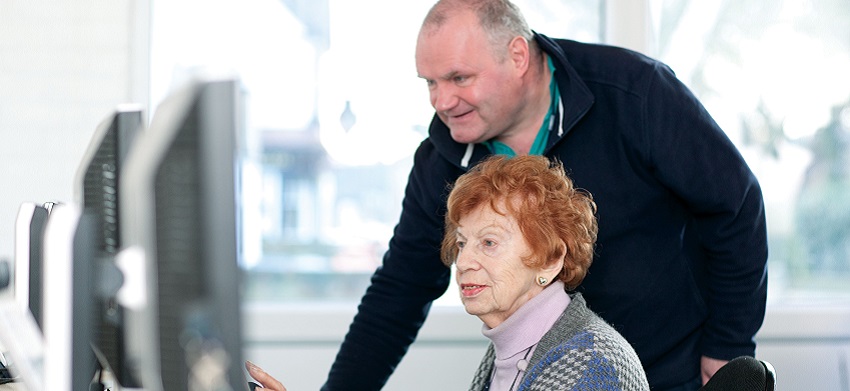 Would you like to learn how to get online, communicate with your family, order your prescription, do some shopping, book a holiday or just write a letter or email a friend?
There is a lot of help out there if you know where to look:
Crosland Moor Community Learning Centre offer courses and drop-in sessions
Longwood Drop By Community Centre offers weekly computer classes
If you offer IT courses that would be suitable for older people and would like to be included on this page, please get in touch:
Tel: 01422 252040 Email: enquiries@ageukck.org.uk
Contact us
For more information call us on either 01422 252 040 or 01484 535 994. Alternatively you can send us an email.