Helping you get online...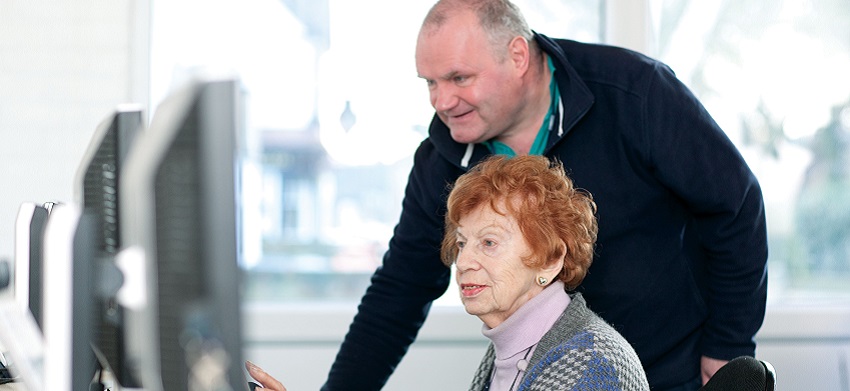 Would you like to learn how to get online, communicate with your family, order your prescription, do some shopping, book a holiday or just write a letter or email a friend?

Age UK Leeds is working in partnership with Age UK Calderdale and Kirklees to deliver One Digital. This is a national lottery funded project which uses Digital Champions to support older people to gain confidence and skills in using the internet. This service is free and support is delivered on a one to one basis either in community or residential settings by trained volunteer Digital Champions.
Would you like to connect with family and friends? Would you like to shop online and save money? Would you like to look up a wide range of information quickly and easily? Would you like to contact people any where in the world - free of charge online, using text, email, voice call or video call? Whether you're a complete beginner or you want to brush up on your current skills, your digital champion offers free and friendly support.
Free IT support drop in sessions
Are you over 60 and living in the Halifax or Huddersfield area? We are offering free support with Smartphones, tablets and laptops through our Age UK One Digital service.
Age UK Calderdale and Kirklees are offering free support for people over 60 to gain skills and confidence in using the internet.
There are free drop in sessions running on Friday mornings 10.30-1130am at Age UK's shop in Woolshops in Halifax town centre and Tuesday mornings at their location at 12 New Street in Huddersfield 12-1pm. You can bring along your own device or borrow a tablet for the session and the support is provided by a friendly and patient team of volunteer Digital Champions.
Jean attends the Huddersfield session and said "I was a complete beginner when I started. I didn't know anything but I am starting to get the hang of it now. I'm very grateful for the encouragement and support from the very patient volunteers!".
So whether you are a complete novice or just want a bit of extra advice, come along and give it a try. No booking required.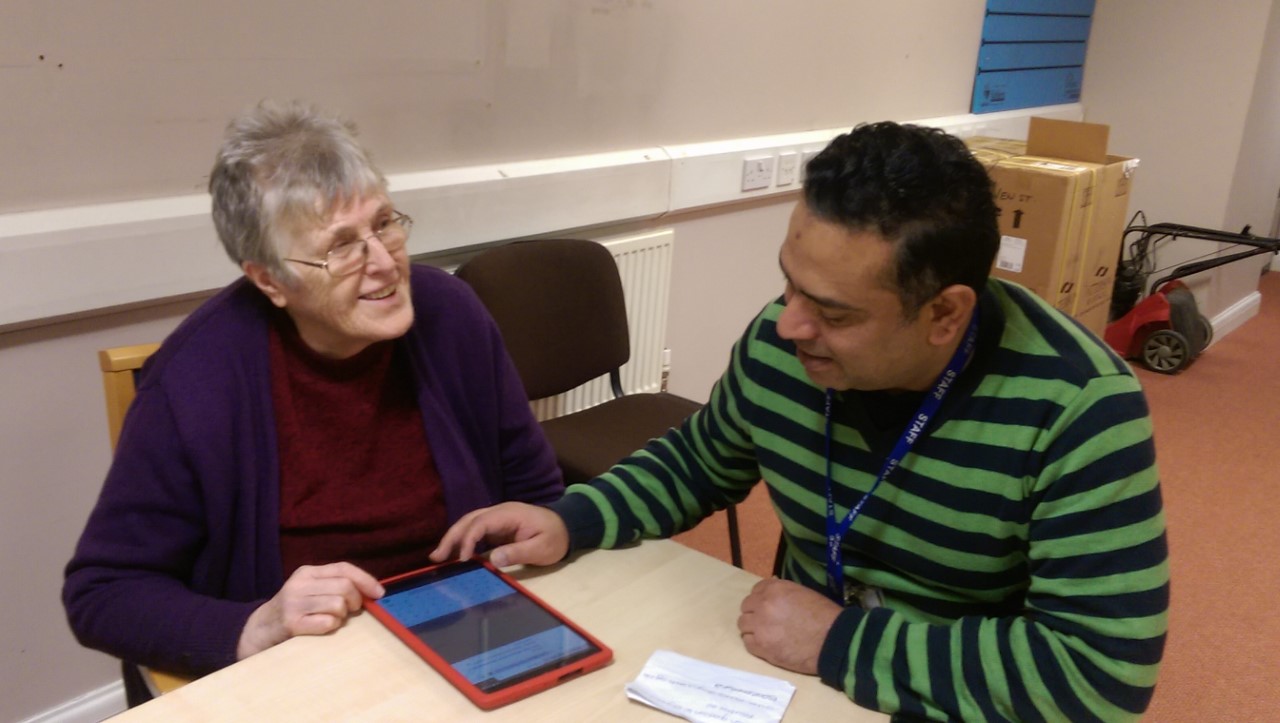 For more information please contact Rachel on 07432 477529.
If you would like to find out more please contact Rachel McHale 07432 477 529 or email digital.champion@ageukleeds.org.uk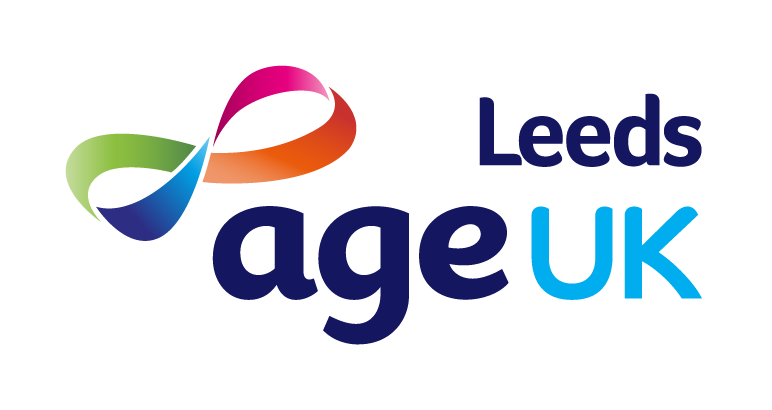 Age UK Leeds are currently running a weekly digital drop in as part of the project from their Arch Café on a Thursday 10-11:30am. This session is free and fully accessible. You don't need to book, just turn up. You will be able to get Digital Champion support and free refreshments.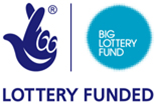 Could you be a Digital Champion Volunteer?
This project relies on volunteers and offers a rewarding opportunity for people who would like to support people in later life to gain online skills and confidence. Do you enjoy using digital technology for example, email and the internet? Do you have 1-2 hours free each week? Are you are a good communicator and enjoy teaching people new skills? Are you able to work with people on a one-to-one basis or perhaps in a small group? Then why not become a Digital Champion?
Read the full role description and if you are interested in becoming a Digital Champion volunteer please contact Rachel McHale 0113 3893017 or email digital.champion@ageukleeds.org.uk
Other IT support
There is a lot of help out there if you know where to look:
Crosland Moor Community Learning Centre offer courses and drop-in sessions
Longwood Drop By Community Centre offers weekly computer classes
If you offer IT courses that would be suitable for older people and would like to be included on this page, please get in touch:
Tel: 01422 252040 Email: enquiries@ageukck.org.uk
Contact us
For more information call us on either 01422 252 040 or 01484 535 994. Alternatively you can send us an email.