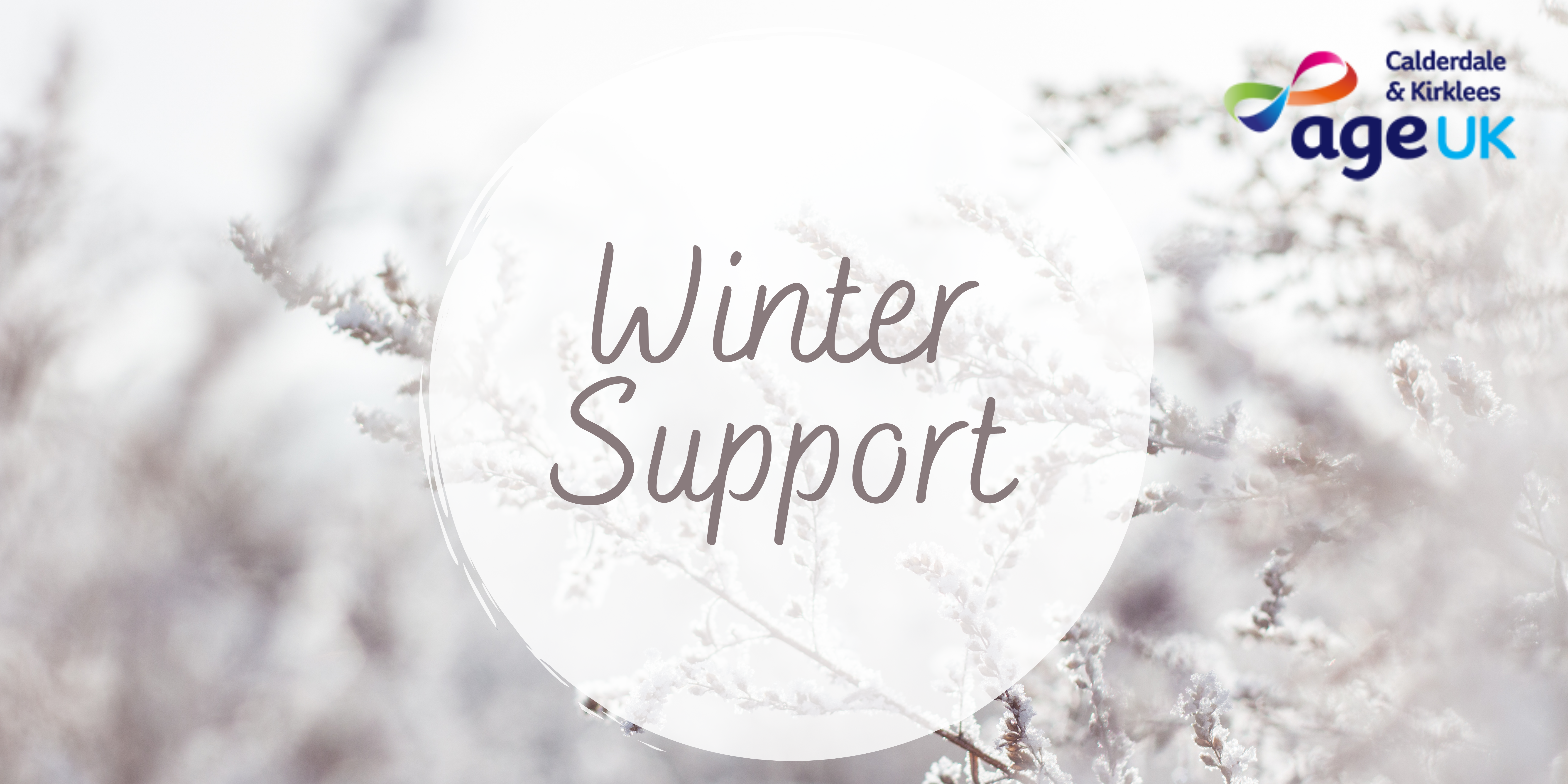 Changes to our bodies as we get older mean that cold weather and winter bugs affect us more than they used to. And this winter, we know we'll need to live with coronavirus as well as other respiratory viruses.
What you can do
As we age, our immune systems become weaker and less able to fight off viruses. We gradually lose the muscle mass that helps us keep warm and moving about. And the cold makes health conditions harder to manage – it can even affect our hearts and circulation.
The good news is that there's lots we can do to help keep ourselves well in winter.
Warm Home Offer
Free Home Checks
Our handymen can do checks around your home to make sure that it is ready for the winter months as well as provide information and advice about keeping warm and well.
We can also install free* energy saving equipment in your home such as:
Radiator Foils
Insulation Tape
Energy Light Bulbs
*conditions apply and some of the installations could be chargeable, please contact us on 01422 252040 for more information.
Household Fund in Calderdale & Kirklees
We have received funding in Calderdale & Kirklees to help people keep themselves and their homes warm this winter if they are vulnerable or at risk of not being able to afford heating and food. We are able to offer:
£40 Shop Voucher - to help with the cost of food.
£150 Heating Support - to keep people's homes warm (payable directly to the utility company rather than to the individual). If there are any exceptional circumstances, there may be more money available.
To apply, please contact rhorner@ageukck.org.uk for an application form and for more information. We'd love to be able to help as many people as possible.
Benefit Checks
We run benefit checks through our Information and Advice service and during the winter months it is even more important to check if you are eligible for any benefits that could help with the cost of heating your home in winter. Please contact us on 01422 252040 for more information.
You may also be contacted automatically for one of the below payments available over winter.
Cold Weather Payment
Winter Fuel Payment
Loneliness
To help combat loneliness we offer:
a Befriending Service across Calderdale and Kirklees which currently runs as a telephone service, with some face-to-face sessions taking place in Calderdale subject to current Covid-19 guidelines.
Volunteers who help us run activities, groups and services in the local community, including the befriending service. As an organisation we encourage voluntary roles and promote opportunities wherever possible.
Regular training for our staff and volunteers to help us make the best impact possible on the people we work with.
PM Petition
Age UK are campaigning to the government to help ease the winter months for older people across the UK with an online petition.
remove 5% VAT on energy bills from April 2022
one off £500 payment to those on low incomes who qualify for cold weather payment
a goal of 50,000 signatures which has now been exceeded.
Age UK Campaign
Age UK's national campaign has 6 top tips to stay warm this winter:
1) Move more
Moving more helps people to keep warm, keeps circulation going, and helps to improve muscle movement.
2) Eat well
Eating well helps to strengthen an individual's immune system which can help fight winter infections, which means that it is important to make sure that you eat enough AND make healthy eating choices.
3) Get Vaccinated
It is important to make sure you take up winter vaccinations offered to you by the NHS, including the flu vaccine and Covid-19 vaccines and boosters. If you are unsure about any of these vaccines, please contact your GP for a chat.
4) Keep your home warm
5) Stop the spread of germs
6) Wrap up warm
Winter Support Leaflet
Download our Winter Support leaflet to learn more about the support available in Calderdale and Kirklees through the winter season.
Winter Wrapped Up Guide
Download our Winter Wrapped Up Guide for more information about staying warm and well this winter.