Internet Shopping service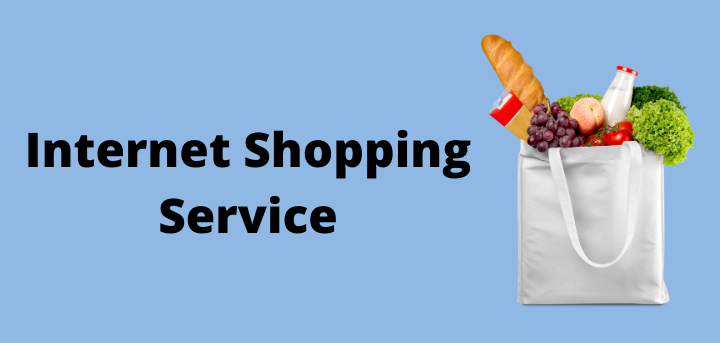 Please note, this service is not available outside Age UK Camden - Head Office's catchment area.
Age UK Camden
68 Parkway
London
NW1 7AH
United Kingdom
Our internet shopping service is for people who don't have access to a computer or unable to get out and do their weekly shop.
About the service
Our shopping service means you can enjoy the benefits of online shopping without having to use a computer or leave your home.

Once you've registered for the service we'll call you at an agreed time to take your order and place it online with a supermarket of your choice. The service is completely flexible, you can sign up for a regular or one off call, and can help you remain independent

Our friendly staff work with older people on a regular basis and understand your needs.
Registering for our Internet Shopping Service
To register for our Internet Shopping Service, please complete one of our referral forms in the link below.

If you need more information about our Internet Shopping Service, you can contact a member of the team by phone: 020 7239 0400, or by email: shopping@ageukcamden.org.uk
https://www.ageuk.org.uk/camden/our-services/make-a-referral/
How our Internet Shopping Service works
Register with the service and we'll open an account for you (or the person requiring the service) with a supermarket of your choice. Please be aware that it can take a few days to process your referral.

Once we've processed your referral, we'll call you at an agreed day and time to take your order. We'll then place that order online with your chosen supermarket. You'll need a credit or debit card with sufficient funds in order to purchase your groceries.

Your shopping will be delivered at an agreed day and time by the supermarket you chose. The delivery driver will bring your shopping to your door. The driver will know that you are an Age UK Camden customer and will take special care to make sure you are happy. Please be mindful that as a result of coronavirus restrictions, it may not be possible for the delivery driver to pack your items away for you.

Please be aware that there is a £7 per shop charge for this service.

We offer peace of mind
We'll keep your payment card details stored securely according to GDPR regulations. You can also let us know if you'd like the same order delivered on a regular basis or if you have any changes.
Supermarkets you can choose from
- Tesco
- Sainsburys
- Ocado
- Waitrose
- Morrisons
- Asda