LAPWING Training Sessions
About the Training sessions
About the LAPWING Team
The programme is funded through Arts Council England with Canterbury City Council, NHS Canterbury and Coastal Clinical Commissioning Group and is supported by Kent County Council in addition to a number of other 'in kind' funders.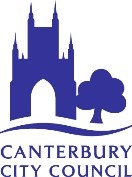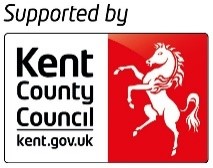 Our Training Sessions
Age UK Canterbury is committed to providing the highest standards for our clients.
Through the LAPWING training project, we helped to ensure that our practitioner led sessions were well organised, competently administered and evaluated effectively.
Our aim to provide mental health alert and dementia friendly environments and facilitated sessions meant that our training had to ensure our practitioners could meet this challenge.
Our LAPWING training focussed on artists and creatives with a passion to make a difference to the lives of older people. They used their creative talents along with their strong sense of empathy to deliver the best sessions possible.
Age UK Canterbury was able to nurture and enhance the artists' natural aptitudes and skills through the training in the following ways:
Commissioning and leading a four part, interactive 'learning journey' between April-August 2016 with additional mentoring support.
Fostering flexibility and facilitating sharing amongst creative peers to become more flexible and adaptable and responsive to individuals with varying needs and abilities
Demonstrating effective team working practices and recruiting and briefing keen volunteers who are essential when leading sessions.
Visit the photo gallery for our training sessions here
Future Developments
If you would like to be involved with phase two of the LAPWING project, please contact Fay Blair, project manager and evaluator:
t: 07786 307664
e: fayblair@hotmail.com
Find out more about the training team below:
_________________________________________________________
The LAPWING Team
The training and mentoring team for our LAPWING project. To find out more about each trainer, click to see their individual pages.
_________________________________________________________
RN, PhD, FRSPH
LAPWING Lead Trainer
_________________________________________________________
MA, BA(Hons), CQSW,
Certificate in Further Education
LAPWING Support Trainer
_________________________________________________________
MA Art Therapy, MA Art Painting, BA Art Painting, PGCE, BAAT
LAPWING Support Trainer
_________________________________________________________
PhD, MSc, Registered Occupational Therapist, Fellow of Higher Education Academy
LAPWING Training Programme Advisor & Mentor
_________________________________________________________
B.Soc.Sc, MBA, FRSA
LAPWING Programme Advisor & Developer
_________________________________________________________