General election 2019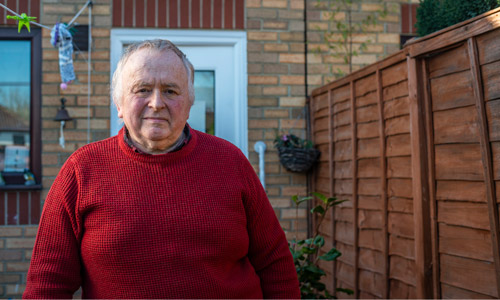 Published on 25 November 2019 01:28 PM
Ahead of the 12 December general election, we're calling for the next Government to invest in older people and the public services they need
6 million over 65s in England are in need of support – this must be addressed by the next Government.
4.1 million have poor health
1.5 million have an unmet care need
1.6 million are in poverty
1.1 million live in poor housing
0.8 million are lonely
0.6 million are socially isolated
We want political parties to pledge to make life better for older people, especially those who need us most this election.
What older people need from the next Government
The next Government must address the unmet needs of older people in the following areas. Improving these issues will not only change the lives of older people but those of many in our society.
Health
Care
Money
Housing
Loneliness
Inclusion
Download the full manifesto
Read all our asks for the next Government in our manifesto.
Health is a serious issue for older people. Over four million older people live with one or more serious long-term health conditions like diabetes and heart disease. By 65, three in 10 people are no longer in good health. And worryingly, improvements in a health life expectancy have slowed recently.
However, with the right support and treatment it is possible to live well for longer. It is imperative that the next Government ensures people can access the high quality, responsive services they need.
The next Government must:
Provide the NHS with the support it needs to turn the vision set out in its long-term plan into reality.

Invest in general practice and deliver more local, tailored support.

Ensure older people have timely access to essential treatment and services.

Restore funding to public health services to ensure that older people can access help to keep them well and out of hospital.

1.5 million older people in England are not receiving the help and support they need to live well. The care system is broken. It is ignoring those in need, leaving carers with a heavy burden to cope with alone and costing people their life savings.
The next Government must:
Secure the immediate future of care through substantial investment (around £8 billion) over the next two years.
Set out a clear and ambitious plan for a new national care system that is free and accessible for everyone when they need it.
Pensioner poverty has risen in the past few years. Shockingly, there were two million UK pensioners (aged 65 and above) in poverty in 2017/18 and a further million just above the poverty line. This is unacceptable and must be addressed.
For older people who are only just scraping by the rise of the State Pension age and changes to Pension Credit are a serious and worrying issue.
The next Government must:
Protect the value of the State Pension for current and future pensioners by retaining the triple lock.
Give early access to the State Pension for those within three years of their State Pension Age and who are unable to work due to caring responsibilities or illness.
Reverse this year's changes to Pension Credit that mean a pensioner who is in a couple with someone younger can no longer claim pension credit.

1.1 million older people in England live in 'unfit' housing, dealing with damp, rot, infestations, electrical and plumbing problems. Too many older people also lack the peace of mind that comes from knowing you can live in your home for as long as you choose.
Appropriate housing that makes everyone feel safe and secure is vital for the country.
The next Government must:
Reform the law so landlords can no longer evict tenants without reasons.
Build more social housing for genuinely affordable rents that are suitable for older people.
Require all new housing to be built to the lifetime homes standards.

8% of over 65s in England struggle with loneliness and 6% are socially isolated. It's an issue that we can't ignore.
TV is much more than a 'box in the corner' for many older people. TV is the main form of companionship for two in five people aged 75. It also provides a precious window on the world.
Lots of older people have struggled throughout their working life to save a little extra for retirement. But that small pot of savings for a rainy day means they don't qualify for means-tested benefits. Others are coping with the costs of ill-health or disability. Taking their free TV licence away is a cruel blow.
The next Government must:
Work with the BBC to ensure the free TV Licence remains available for everybody over 75.
Commit to long-term funding for the Government's loneliness strategy launched in 2018.
Rights
As well as all of the above needs all older people's rights must be protected.
Many of the 'Windrush Generation' who were wrongly detained or denied support have still not been properly compensated.
We now risk 'Windrush 2' for 118,000 older EU citizens living in the UK who must apply for settled status, through a largely online system, however poor their state of health, access to support or digital skills.
All older people should also have the right to work. Age discrimination in the labour market is commonplace and there are still too many examples of unfair upper age limits.
Access
3.4 million over 65s have never used the internet. There is a serious risk that the trend to 'digital by default' will deny many older people services they need. For instance, the growing closure of bank branches and ATMS.
The next Government must:
Lead global efforts to create a UN Convention on the rights of older people, which would provide a framework to guide policy responses to ageing based on rights, equity and social justice in the UK and globally.
Guarantee that older people living here with connections abroad will never be deported or denied access to essential services because they cannot comply with bureaucratic systems they are unaware of or unable to navigate.
Ensure every older person has easy and free access to banking services and cash, including in rural areas.