Day Services Weekly Mile Challenge: Update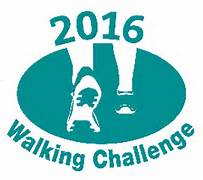 Published on 28 December 2016 02:02 PM
We have now completed 12 weeks of monitoring across four different Day Services. In total, they have managed over 4 million steps!
40 volunteers and members of our Day Service groups in Chester, Northwich and Ellesmere Port, have been taking part in the challenge to walk 5,000 steps a week - equivalent to one mile.
Participants were issued with an Age UK Cheshire pedometer to record each step they take throughout the day. The data was then fed back to the organiser, who has been monitoring individual and group progress over the past few weeks.
Each member had an individual weekly goal, and over the weeks, prizes were awarded for the most steps taken at each centre and also the most improved.
Incredibly over 4 million steps were recorded!
A big thank you to all who participated and to those who helped to record the data. Overall data analysis will be carried out in the next month.
Vicky Rushton, Day Services Leader at Hollymere, Ellesmere Port, commented: "This has really highlighted as to how daily routines can make a considerable difference to the number of steps walked. It is easy to spot the shopping day, or the day when there has been a visit to the doctors / dentist etc. Visiting family members often had a positive impact on the number of steps walked too. This has been a great exercise for encouraging participants to really think about their health and fitness.".
Members thoroughly enjoyed taking part in the challenge.