Day Services Weekly Mile Challenge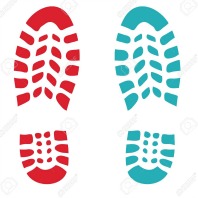 Published on 08 December 2016 01:37 PM
Our OPEL group and Day Services groups across Chester, Northwich and Ellesmere Port have been taking part in a weekly mile challenge.
40 volunteers and members of our Day Services groups have been taking part in the challenge to walk 5,000 steps a week - equivalent to one mile.
Participants were issued with an Age UK Cheshire pedometer to record each step they take throughout the day. The data is then fed back to the organiser, who then works out who has taken the most steps, and how far collectively everyone has walked.
Each member has an indidual weekly goal and over the next few weeks, there will be specific activities to help members reach that goal, with prizes awarded to the most improved individuals and the Day Services group who has achieved the most number of steps.
The initiative, which began in September, has had a great response so far.
Day Services Manager, Karen Barlow commented: "The benefits of taking part in the challenge are huge! It's getting people to think about their health, fitness and general wellbeing, whilst also improving strength, flexibility and movement. Apart from the obvious - helping people to lose weight and maintain a good weight, we've also noticed that it's really strengthening friendships. It's giving people something to talk about and even be competitive over. Above all, it's really good fun!"
Over the next few weeks, we'll be monitoring the Day Services progress on twitter. To see more, simply follow us and use the hashtag #AgeUKCheshireWMC