Money Saving Tips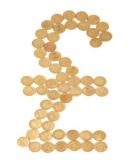 Published on 29 November 2017 10:26 AM
Our Money Matters Coordinator has put together a few top tips on how to save money.
Shopping
Keep a simple list of the things you buy with card or cash for 1 month and then look at it to see where you might save from shopping elsewhere and buying in bulk where possible.
Think about your food shopping and how much you might save doing some of it at other supermarkets
If you buy online, sign up to one of the many cash back offers, which give a discount for purchases from lots of well-known websites
Shop around online, you can quite often save hours of searching the shops for something specific, and go online, buy for cheaper, and have it delivered to your door in no time!
Shop at cheaper supermarkets, the food is often just as good, just without the brand name you pay for
Lots of places offer a discount day for pensioners – find out where any are locally for you
Beware of buy 2 get one free/buy one get one free (BOGOFs) – especially if you live alone as this may be false economy and you could end up throwing things away. Also sometimes this is not the cheapest option!
Make a shopping list and stick to it – little added 'extras-impulse buys', soon add up
Telephone
Review the usage of minutes/data that you need on a mobile phone and consider pay-as-you-go or Sim only contracts to reduce your mobile bill. Most people probably don't get near some if the usage limits which means they are paying over the odds.
Group expenses together – e.g. Some Broadband providers give discounts if you have a mobile phone contract with them/Some give you discounts on home insurance if you have a car policy with them
Around the House
Turn off lights and appliances when not in use
Cook several portions/servings of food at the same time- then you can plate up and freeze a few meals for future dinners
Use clean jam jars to store food in the fridge
Use energy saving light bulbs
Turn your washing temperature down to 40c and always do full loads
Use a clothes airer when drying clothes inside, rather than a tumble dryer
Make soup out of old vegetables rather than throwing them away
Freeze things that you won't use before it goes off, also things like a loaf of bread – (if you don't use much), freeze half and save it for later in the week.
Consider using a credit union for savings/loans
Look into other bank accounts – e.g. ones that gives cashback on your spending and interest on any balance in your account throughout the month
Pay by direct debit, some companies give a discount if you use this
Think about your budget – Making yourself a budget planner helps you to spread your income and expenditure
If you are going out to eat, look out for early bird offers or 2 for 1 lunches etc.
Lots of places offer a discount day for pensioners – find out where do this locally for you
Gas and Electric dual fuel contracts give discounts, and additionally online billing ones do
Change Gas and Electricity suppliers
Check that you are on the best energy tariff
Check with your Water supply company to see if you have a water meter or if there are ways you can reduce your bill
Have a water meter fitted – check if the most economical way for you to pay for your water usage
Have a 'smart meter' fitted so you know how much gas/electricity you are using at a glance – it sends the meter readings through directly too! – REMEMBER to Check if there would be a financial charge if you then change providers 12 months or so after having the smart meter fitted.
Evaluate insurance cover e.g. your car may have been worth £10K when you bought it, but it may only be worth £5K now, have you been given a no claims discount if you haven't claimed?, are you doing the number of miles you did when you took out the policy? (You may be able to reduce the cost, just by checking that the information they have is up to date)
Shop around for insurances and make a note of cheaper quotes, phone up your current supplier, and see if they will match or better it if you stay with them (most of them do!)
Shop around when its time to renew your Home insurances/Car insurance/holiday insurance etc
Think about Boiler Cover – it covers boiler, radiators and pipes and includes an annual service for £19.50 per month, it's good to have the peace of mind you will always have warm water and radiators, we've had ours for years, and it's paid for itself many times over!
Some insurers give discounts if you have more than one policy with them (home contents, buildings cover, car etc.)
Visit recognised money saving websites
Listen to radio money savings tips programmes
You may get a good discount if you phone your provider up when a policy is due for renewal and mention things like you've had no claims, or you've been with them for X number of years
Be selective on the donations that you give – set a budget and stick to it
Free Wills Month – Wills Clinics
Call your TV subscription company and ask them if they can do a deal for you
Check with your local authority to see if you are getting all the help you can get with Council Tax and or Rent
Carry out a benefits check – see that you are receiving all the benefits that you are entitled too
Check to see if you are entitled to Pension Guarantee Credit
Senior Citizens Railcards
Senior Citizen Bus Passes
Loyalty points with some stores/payments = Money to spend as the value adds up
Give up smoking
Give up – reduce your drinking (alcohol)
Buy clothes and presents in the sale