Castle Community Centre to Open New Dementia Friendly Tea Rooms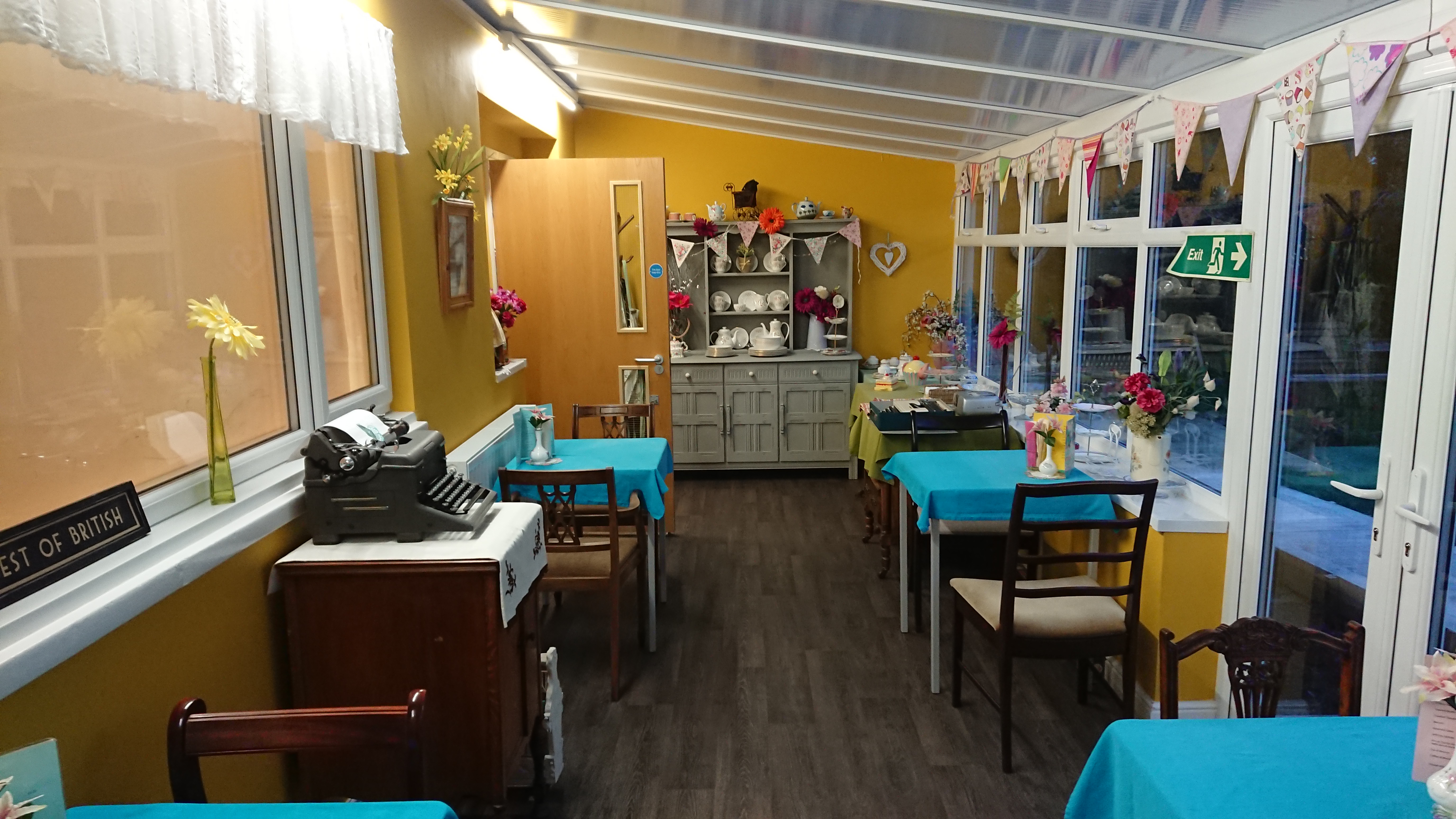 Published on 15 August 2018 01:57 PM
Castle Community Centre's Tea Rooms and kitchen have recently undergone a complete re-design, with the Tea Rooms due to re-open, early next month, as dementia friendly Tea Rooms.
Research has shown that people with dementia often experience cognitive and perception difficulties, including not being able to distinguish between different colours, which can lead to falls and increased anxiety.
To ensure that Castle Community Centre is accessible to all, the old flooring has been raised so that everything is on the same level, whilst the colours of the walls and floor have been lightened to yellow and grey respectively, which are approved as dementia friendly.
The new Tea Rooms will be open Tuesday to Thursday, from 11.15 - 2.30pm, and will offer a wider selection of cakes and light lunches as well as hot and cold drinks. In a very relaxed atmosphere, people can while away their time overlooking the stunning gardens, which are also mid-way through the transformation to dementia friendly sensory gardens.
In addition to the Tea Rooms there is plenty going on at Castle Community Centre including the new wellness services; reflexology, mindfulness, footcare and hypnotherapy. It has also recently had a rain table and water buttresses installed outside, to collect rainwater from the roof of the building and then re-use, in a bid to become more eco-friendly.
Sean Ray, Castle Community Centre Manager commented: We are so excited and happy to be able to offer expanded availability due to the upgraded kitchen and Tea Rooms at the centre. We can now build on the experience of our volunteers in the Tea Rooms to offer exciting additions to our menu and an extra day to enjoy the beautiful surroundings at Castle.
Castle Community Centre is off Barber's Lane in Castle.