Fidget Boards - helping people with Dementia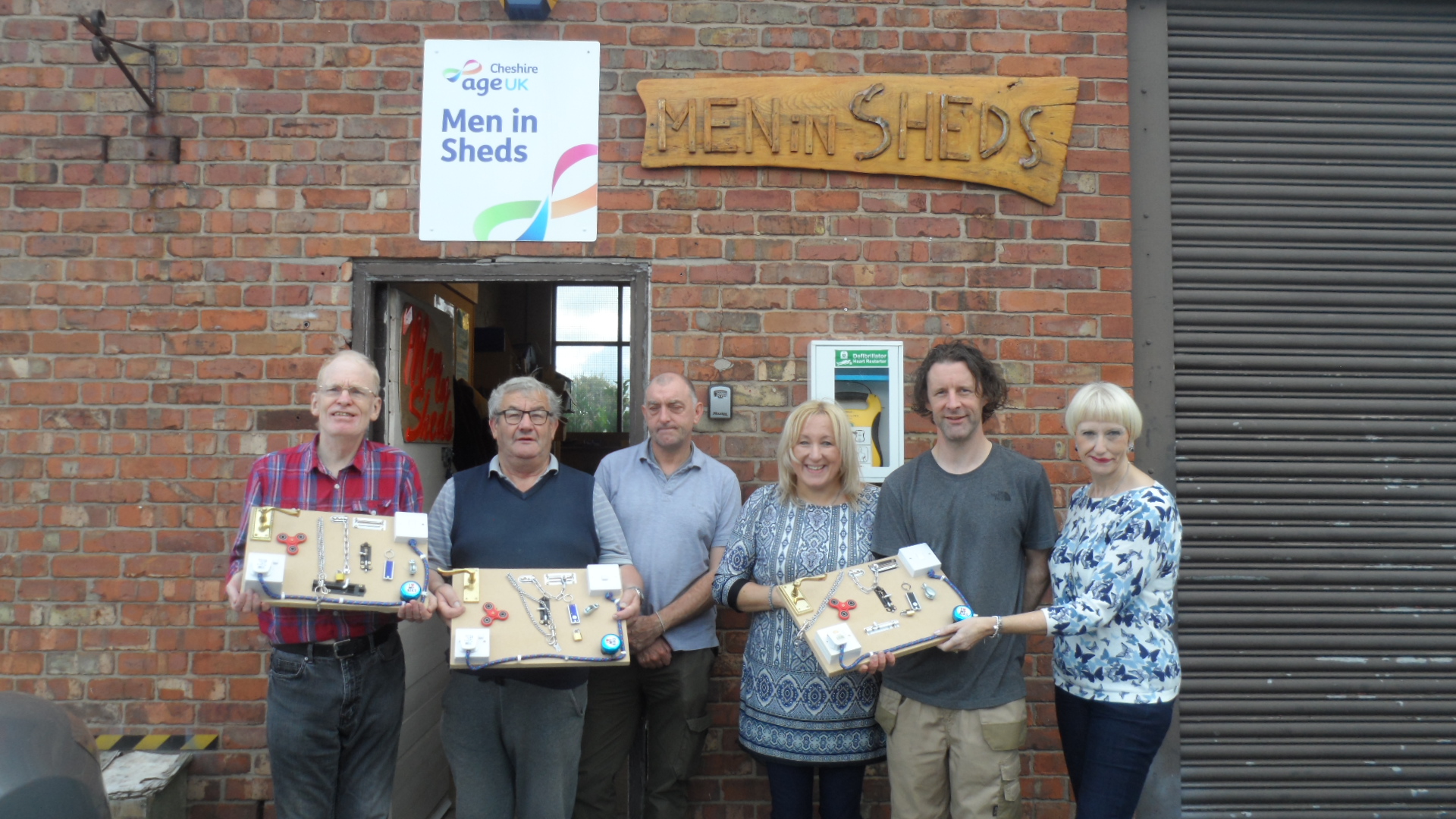 Published on 25 September 2018 12:56 PM
Men in Sheds in Hartford, part of Age UK Cheshire have been busy making fidget boards for people with dementia.
This is a joint initiative with Handmade for Dementia, a charity which recruits volunteers to knit, sew and build dementia sensory items which are then donated to local care homes and hospitals for dementia patients.
The idea of dementia sensory items, such as the fidget boards, is to alleviate agitation and restlessness by giving people something to do with their hands.
However, in a wider sense it also encourages the use of cognitive, physical, social, emotional and sensory skills helping to promote a sense of well-being and independence.
Gus Glynn, Project Co-ordinator for Men in Sheds, Hartford commented 'Tracy Etherington from our Falls Prevention Service suggested that we get involved in this project as she has been knitting for Handmade for Dementia. We have really enjoyed being involved, especially as we have a number of men who come to our sheds who have some form of dementia. It was very insightful to be able to work together in designing and creating something that was tried and tested. We hope the recipients enjoy!"
There are now several sheds across Cheshire in Hartford, Crewe, Chester, Ellesmere Port and one soon to open in Winsford, where older men meet to undertake activities such as woodworking, metalworking, art and computers - almost like a youth club for the over 50's! For more information please contact Men In Sheds on 01606 884924.
Age UK Cheshire's Falls Prevention Team works to reduce the number of older people having falls in their homes by carrying out free home visits to individuals and providing information and advice to groups. For more information please contact Tracy Etherington on 01606 884446