100 Years, 'Lest We Forget' bringing old and young together through art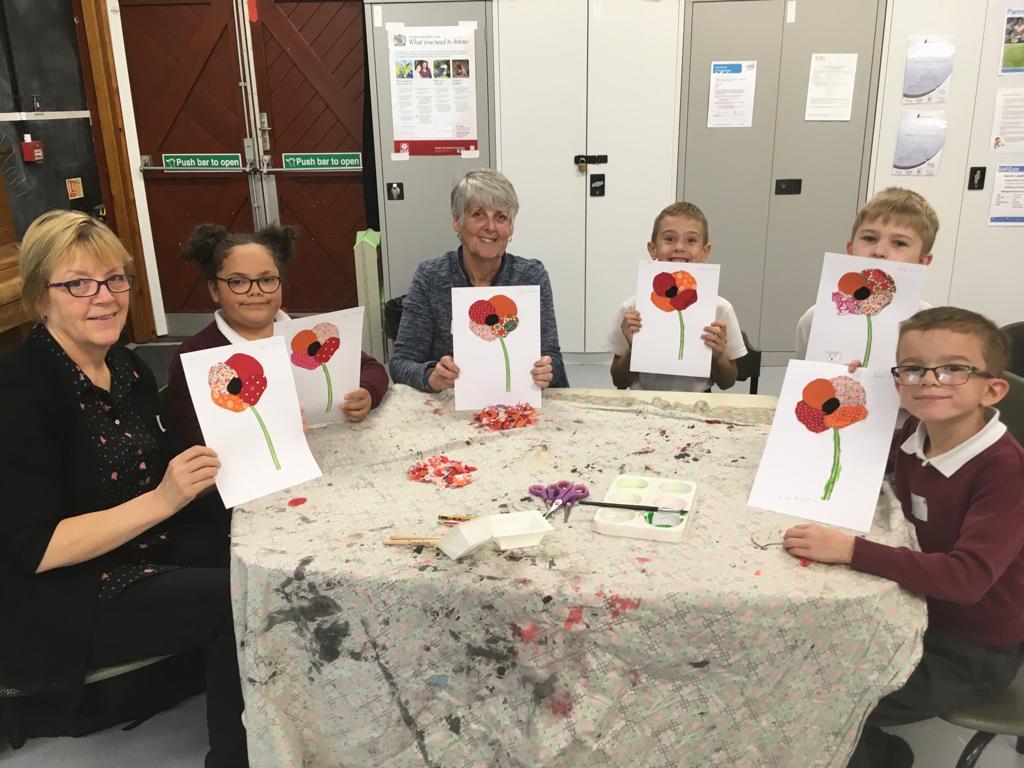 Published on 07 November 2018 10:40 AM
Age UK Cheshire's creative arm, Wear Purple, are excited to be running a community arts programme based at Elton Primary School, involving grandparents and children who are enjoying the benefits of creating art together. The initiative is sponsored by Essar at the nearby Stanlow refinery.
Each week, various components are produced using different techniques, including poppies, a building timeline and memory clouds. Grandparents have brought their memories to the sessions, whilst others have been researched by children and then shared.
Hollymere Day Centre have also participated in producing poppies and shared many tales, from being evacuated, to stories of relatives missing in the war.
The project has been running over six weeks and finishes on 7th November. The completed piece - '100 years, Lest We Forget' -will be on display at the Boat Museum in front of their own war memorial from 11th to 18th November.