Active Health provides a variety of exercise and fitness based programmes aimed to help older people across Cheshire to improve their physical health and meet new people.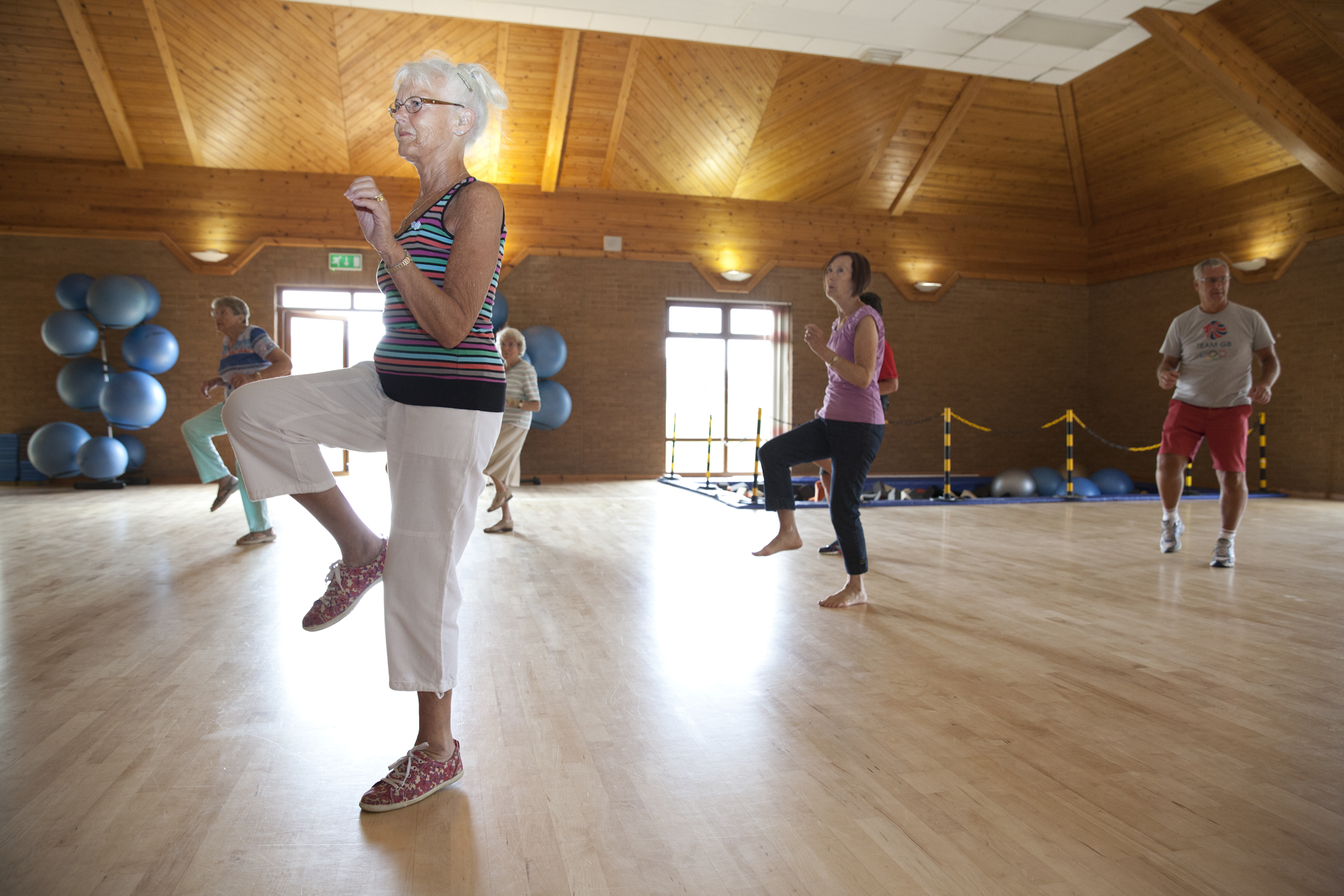 Active Health offers a combination of high-level and low-level activities designed to cater for everyone over the age of 50 - from those who are currently active to those who are in need of a more gentle approach to exercise, perhaps due to having a long term health condition or having not exercised for a long time.
Our high-level activity consist of cardiac rehab classes, falls prevention classes and golf whilst low-level activity will consist of a variety of activities including; Dance 4 Health, Walking Football, Gentle Exercise, Seated Exercise, Keep Fit, T'ai Chi and Swimming.
As part of the programme we also offer a number of different walks across Cheshire, ranging from weekly strolls to more challenging walks.
There are also many more independent groups across Cheshire that we can sign post people to.
Please click on the links below to find out more about our wide range of walks and activities for 2017/8.
We are always on the lookout for volunteers. If you can spare some time, please get in touch as we would love to hear from you.
Contact Us
Active Health, Castle Community Centre, Barbers Lane, Off Queensgate, Castle, Northwich, CW8 1DT.
Phone: 01606 720 432
Email: lindsay.manford1@ageukcheshire.org.uk