Bright Memories Dementia Service - Outdoor Activities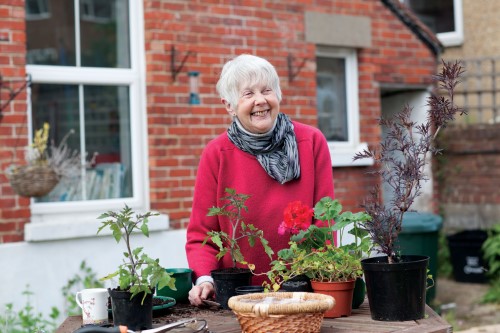 Outdoor Activities
Age UK Cheshire's Bright Memories Outdoor Activity groups will provide supportive opportunities for people living with dementia and their carers to spend time outdoors doing activities that they enjoy.
Spending time outdoors is proven to have physical and mental health benefits for people of all ages and backgrounds.
The service is available to anyone aged over 50, who is living with dementia and their spouse / carer. The activities will take place in, or near to: Blacon, Boughton, Handbridge, Hoole, Lache, Upton and Winsford, but people outside of those groups are welcome to attend. The groups will meet regularly throughout the year and the sessions will last no more than two hours. The groups will do activities that the participants want to do and suggestions for future sessions are welcome.
If you would like to meet new people whilst enjoying the outdoors, please get in touch to find out more.
Activities currently on offers are:
Winsford:
Weekly walk meeting at 10am on Monday mornings (except for bank holidays) at Station Cafe, Clay Lane, Marton CW7 2QE.
Chester:
Bi-monthly Caldy walk. From Caldy Valley Nature Park, Caldy Valley Road CH3 6DS at 10am on the 2nd and 4th Wednesday of the month.
Bi-monthly Handbridge walk. From Handbridge St Mary-without-the-walls, Overleigh Road, Handbridge at 1pm on the 2nd and 4th Wednesday of the month.
Weekly walk with Vintage Blacon. Meeting at the United Reform Church, Saughall Road Blacon CH1 5ET at 10.30am on Thursdays.
Weekly touchtennis at 2pm on Mondays (except for bank holidays) at Hoole Tennis Club, School Lane, Mickle, Trafford CH2 4EF. First session free, £3 per session thereafter - includes tea/coffee.
Monthly golf at 1pm on the 2nd Tuesday of the month at Westminster Park Golf Club, Westminster Park CH4 8JQ. £5 per session.

Contact Us
For more information, please contact the Outdoor Activities Coordinator:
07747 011548 or email kate.bibby@ageukcheshire.org.uk