Bright Memories Dementia Service - Outdoor Activities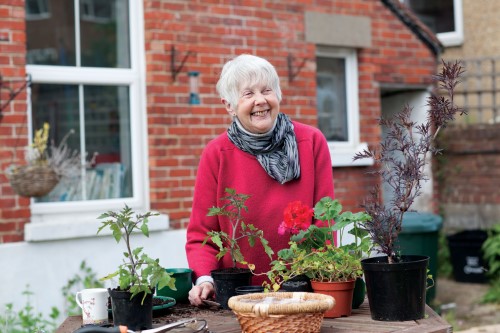 Outdoor Activities
Age UK Cheshire's Bright Memories Outdoor Activity groups will provide supportive opportunities for people living with dementia and their carers to spend time outdoors doing activities that they enjoy.
Spending time outdoors is proven to have physical and mental health benefits for people of all ages and backgrounds.
The service is available to anyone aged over 50, who is living with dementia and their spouse / carer. The activities will take place in, or near to: Blacon, Boughton, Handbridge, Hoole, Lache, Upton and Winsford, but people outside of those groups are welcome to attend. The groups will meet regularly throughout the year and the sessions will last no more than two hours. The groups will do activities that the participants want to do and suggestions for future sessions are welcome.
If you would like to meet new people whilst enjoying the outdoors, please get in touch to find out more.
Activities currently on offers are:
Winsford:
Weekly walk meeting at 10am on Monday mornings (except for bank holidays) at Station Cafe, Clay Lane, Marton CW7 2QE.
Weekly Nordic walking on Wednesday morning, 10.30am - 11.30am. Free but booking is required.
Chester:
Weekly Handbridge walk. From Handbridge St Mary-without-the-walls, Overleigh Road, Handbridge at 1pm on Wednesdays.
Weekly walk with Vintage Blacon. Meeting at the United Reform Church, Saughall Road Blacon CH1 5ET at 10.30am on Thursdays.
Weekly touchtennis at 2pm on Mondays (except for bank holidays) at Hoole Tennis Club, School Lane, Mickle, Trafford CH2 4EF.
Weekly golf at 1pm on Tuesdays at Westminster Park Golf Club, Westminster Park CH4 8JQ. £4/ £5 per session (under 65's / over 65's).
Weekly cycling. 1-3pm at the New Scene Centre, Newton. £4, carers free.
Please get in touch with our outdoor activities coordinator, Kate, if you are interested in attending any of these activities. Email: kate.bibby@ageukcheshire.org.uk. Tel: 07747 011548
In addition to the weekly activities, we have one off 'Who Says You Can't' activities.
Upcoming 'Who Says You Can' Activities are:
Thursday 26th September 2019 Falconry at Cathedral Falconry, Chester
Wednesday 2nd October 2019 4 hour Narrowboat trip, Chester (lunch provided)
Wednesday 16th October 2019 Horse riding, Northwich
Thursday 24th October 2019 Ness Gardens
Wednesday 6th November 2019 Lion Salt works and Gardens tour and visit
Wednesday 20th November 2019 Crazy Golf, Ellesmere Port
Friday 13th December 2019 Port Sunlight Village Tour and Lady Lever visit
Wednesday 22nd January 2020 Crazy Golf, Ellesmere Port
Wednesday 5th February 2020 Horse Riding, Northwich
Tuesday 10th March 2020 Falconry at cathedral Falconry, Chester
For more information about the 'Who Says You Can't' events and to book on, please contact Linda at: linda.smith@ageukcheshire.org.uk 01606 305020