Taking part in the arts can have a positive effect on wellbeing. At Age UK Cheshire we offer a range of creative activities for the over 50s.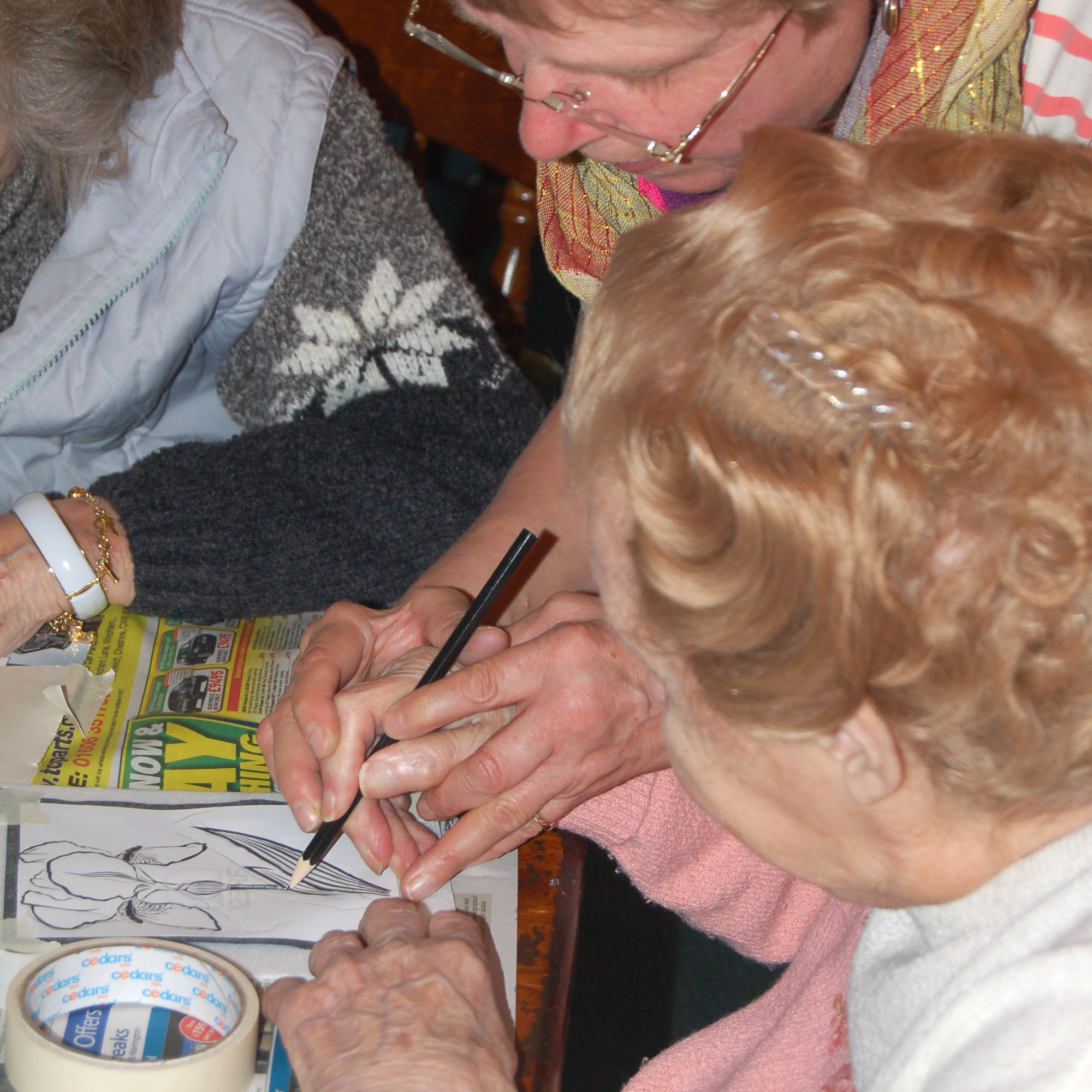 Since the project started in March 2001, Wearpurple Arts has engaged local artists to work with individuals, groups, day centres and residential homes across Cheshire West .
Essar Oil, Artist in Care project
Over the past year, Wearpurple has been working with Essar Oil at Stanlow to develop the Artist in Care project, which was created to show a good example of cross-generational working. The project offered shadowing opportunities to local artists and Health Care students from West Cheshire College.
The students shadowed professional artist Elizabeth McDonald to see first-hand the benefits that creative activities can bring to these environments. They were also taught the basic skills needed to run community based creative projects.
The lead artist and students worked alongside the care staff to develop a 'Tool Kit' aimed at care staff and people working with older people and people with dementia to encourage them to 'have a go' at delivering creative sessions. This 'Tool Kit' is available to download below.
Wearpurple Arts, Age UK Cheshire would like to take this opportunity to thank Essar Oil for its supporting its work with older people in Ellesmere Port and we hope to be able to build upon this partnership in future years.
During the year, the project worked with 92 older people, 12 care staff within four care centres, with involvement from a total of 7 students.
Keep checking this page for details of upcoming projects