The Great Falmouth Summer Fete is back
Published on 11 July 2019 10:40 AM
We would like to invite everyone to The Great Falmouth Day Centre Fete, bring your family and friends along, we have so many fun things do. There will be a tombola, a raffle, second-hand stalls, a cake stall and much more...
Come and enjoy some refreshments, great conversation and take a tour of the Day Centre. All monies raised go towards Falmouth Day Centre to provide trips & activities for the individuals that we support.
Join us on 26th July 2019 from 10:00 am until early afternoon. If you want to find out more please contact Lucy Downing, Day Centre Manager, on 01326 316880.
Please click on the image to print for community displays: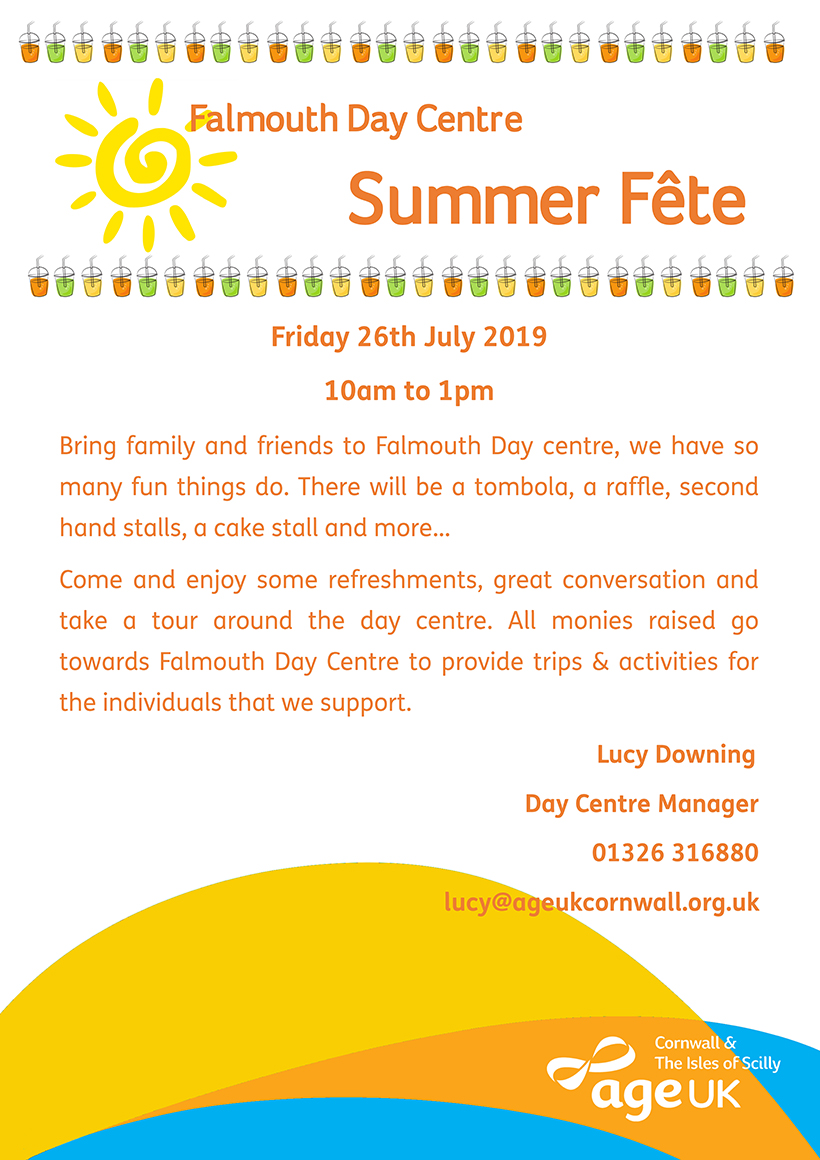 You may need to install Adobe Acrobat to view or print this Poster - please download for free at this link: https://get.adobe.com/uk/reader/