Celebrate Carer's Week at Newquay Day Services
Published on 28 May 2019 08:24 AM
We are excited to welcome everyone to experience a week of activities at Newquay Day Centre. From Art groups to Dementia workshops, we have something for everyone during Carer's week 2019.
We are opening to the public, everyone is welcome and please come and have a look around, ask questions and find out more about just some of the activities running in Newquay & the surrounding area.
If someone would like a table or some floor space, between 10th-14th June, to give out info, do free demos or just have a presence then please contact Newquay Day Services. Space is limited so will be taking bookings on a first come first serve basis. Carer's Week and Age UK will also be advertising events all week.
Click the poster to enlarge image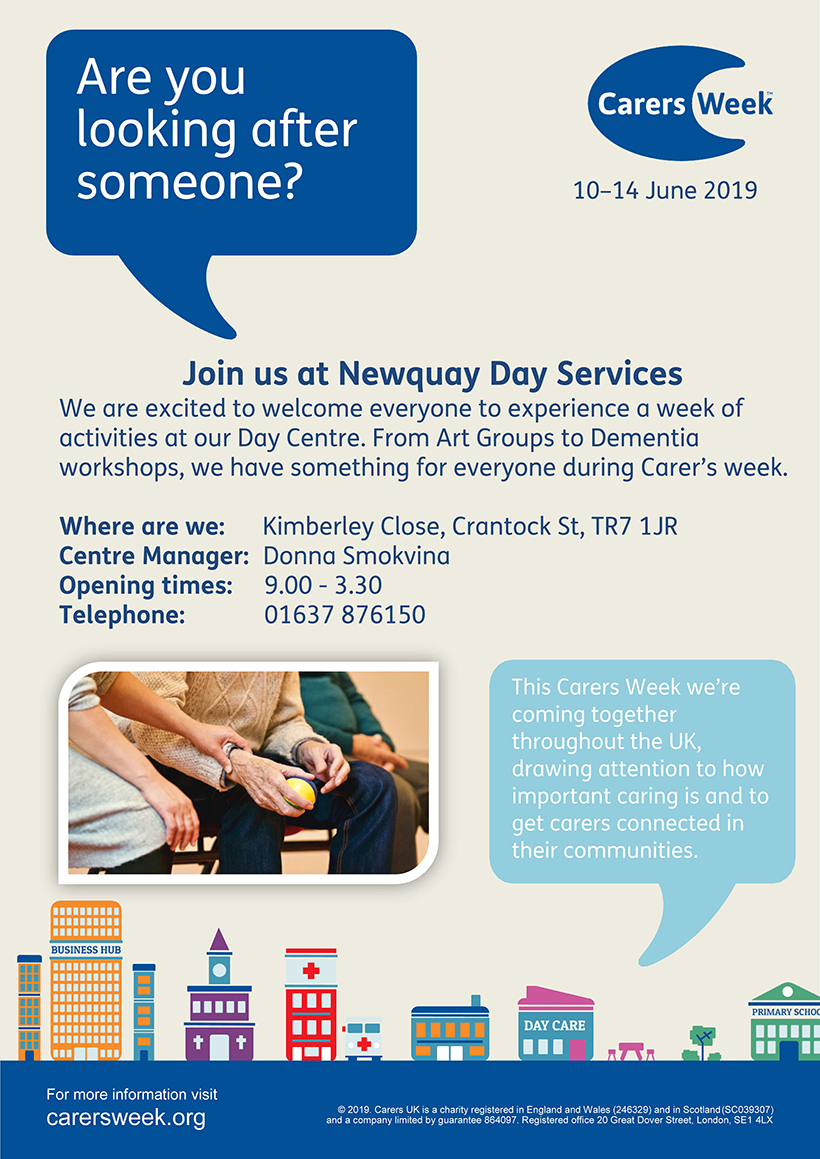 If you know of anyone else that may be interested please do pass on my details, Many Thanks and we look forward to hearing from you,
Donna Smokvina
01637 876150
donna@ageukcornwall.org.uk