Move More Cornwall - Getting you back on your feet
Published on 11 January 2019 12:01 PM
Move More Cornwall is a 25-week programme that supports individuals that have a fear of falling, have fallen in the past or are at risk of future falls. The project is focused on improving a persons strength, balance,
and
confidence, with an aim to reduce the risk of falling and improve stability and wellbeing across Cornwall.
We are due to
start
Move More Cornwall classes in late January and Early in February 2019.
We are working in partnership with ICareIMove, Public Health Cornwall & CFT, with a view to extending the programme to new localities. The classes are going to be running
in Bodmin, Pool & Penzance areas.
Read our full press release here: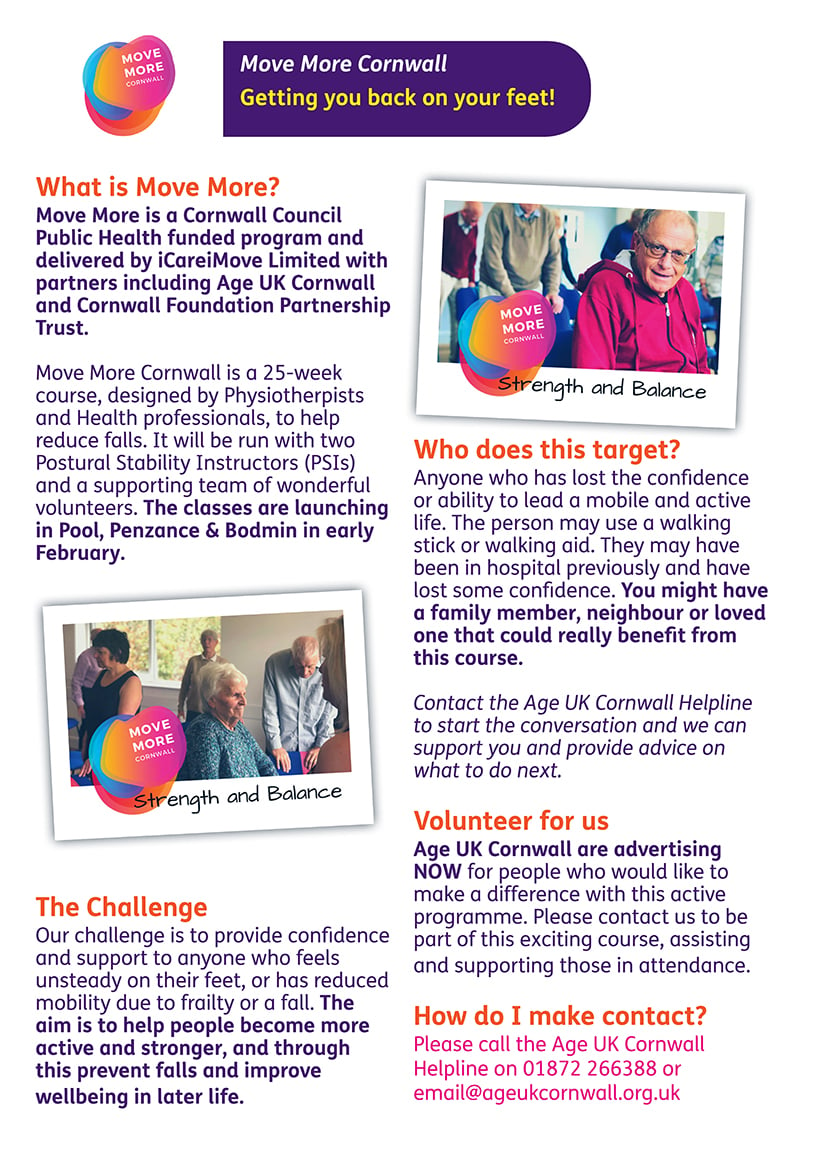 Find out more
Click on our Q&A Factsheet to find out more information