Our Volunteer Newsletter - March 2019
Published on 28 March 2019 12:05 PM
Our Volunteers have created and provided the content for the attached Volunteer Newsletter.
The vision is that this will be published quarterly, produced and designed by Volunteers for Volunteers, introducing different areas of Volunteering, highlighting key news updates and raising topics close to their hearts.
Please enjoy and we look forward to working with more of the team for the July edition! Please click on the 1st page below to open the full newsletter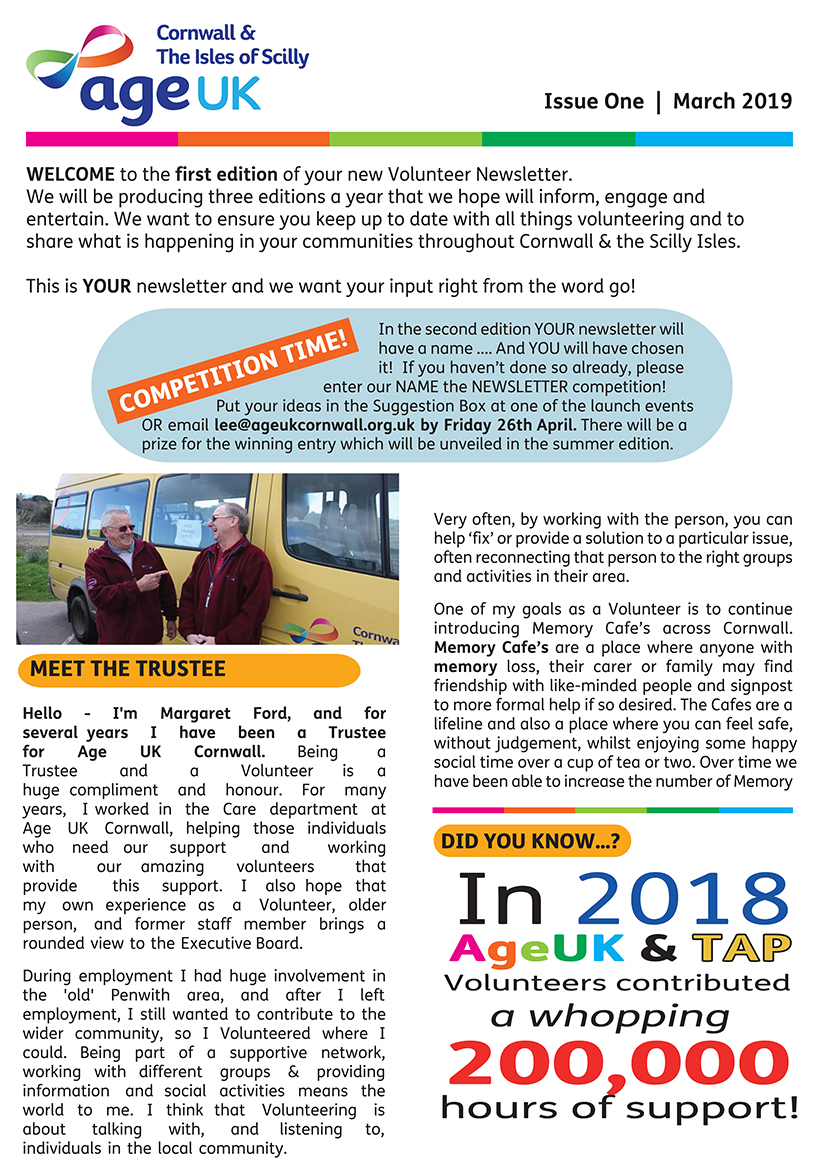 Volunteer with us
Volunteering for Age UK Cornwall & The Isles of Silly has never been easier; you can find a wide mix of opportunities and register your interest by clicking this link.