Sustainable transport for the Community | Age UK Cornwall
Published on 30 October 2019 11:53 AM
Age UK Cornwall & The Isles of Scilly are happy to announce that they have taken delivery of 6 Electric Vehicles and have installed 6 Charge Points in the following locations:
Ann Lewis (Transport Director) & Lee Davies are leading on the sustainable transport in Cornwall project and have begun to train community groups, staff & volunteers to safely use the Electric Vehicles.
Please find below a press release for further information and advice on how you can become a member today.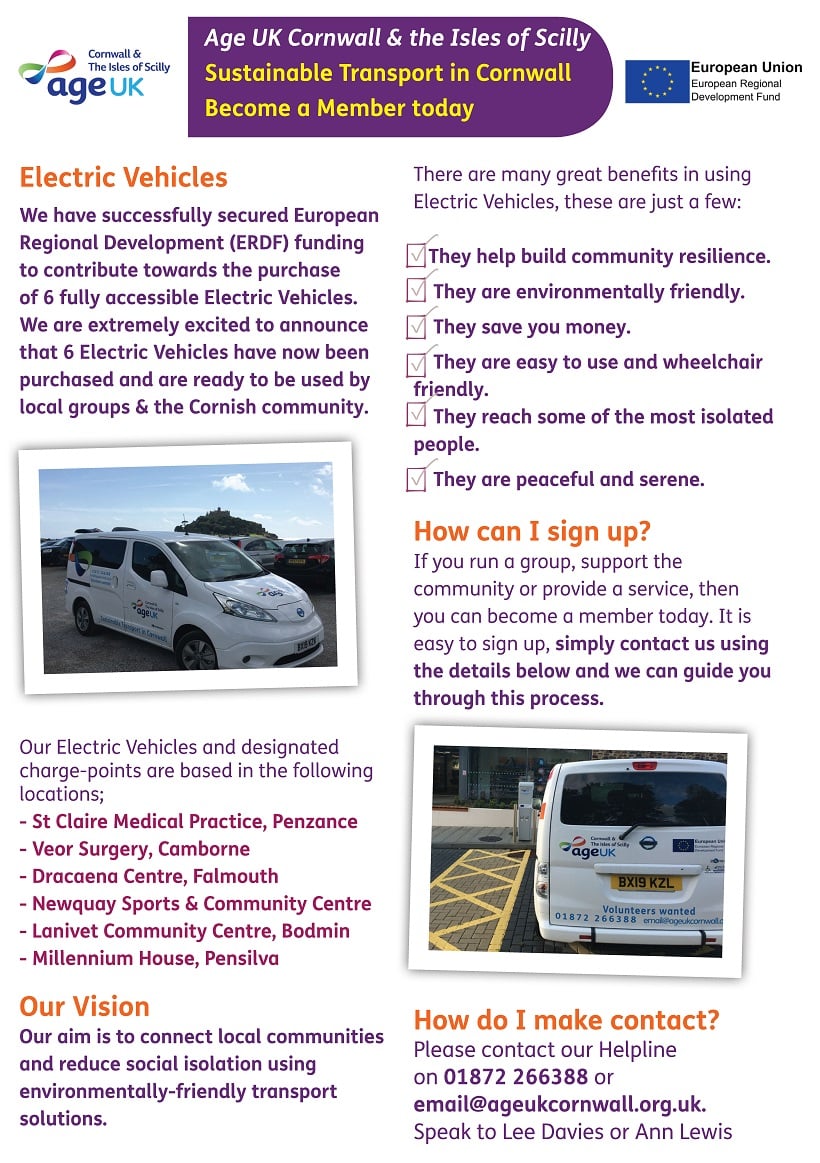 Lee Davies, Marketing & Communications, explains "We are so excited to receive these brilliant vehicles. We aim to build community resilience and start sharing our Membership offer with local groups & services that are close to our vehicles & designated charge points. These fully accessible electric vehicles provide an eco-friendly transport solution that can help support people to reach the activities & services they need"
Contact us
Please call our community Helpline on 01872 266388 or contact Ann or Lee on email@ageukcornwall.org.uk for more information