Suzie Mac provides a huge donation
Published on 26 June 2019 01:37 PM
In June, we had the great pleasure of accepting a donation at St Petrocs in Truro. This donation was received from sales of the wonderful Winter Solace Album, produced by Suzie Mac and artists across Cornwall. The album has already raised an amazing £2,000 and the proceeds have been split equally between St Petrocs & Age UK Cornwall & The Isles of Scilly.
The Winter Solace charity album aims to raise much-needed funding and increase awareness of homelessness & loneliness in Cornwall. These charities provide services to homeless who are currently struggling in the streets and doorways of Cornwall and older individuals that find this time of year especially cold and lonely.
All proceeds from the sale of the album will be gifted directly to Age UK Cornwall & St Petrocs. In the ideal scenario, where we meet (or exceed) our goal, the funding will go towards the production of more albums and then the profit from the sale of these will add to the total donation.
Suzie Mac, said "A huge thank you to all for your amazing donations and support. In buying the album you have supported these two wonderful charities here in Cornwall and helping those that are desperately in need. Some copies are still available and these will be on sale, on my website in the coming days"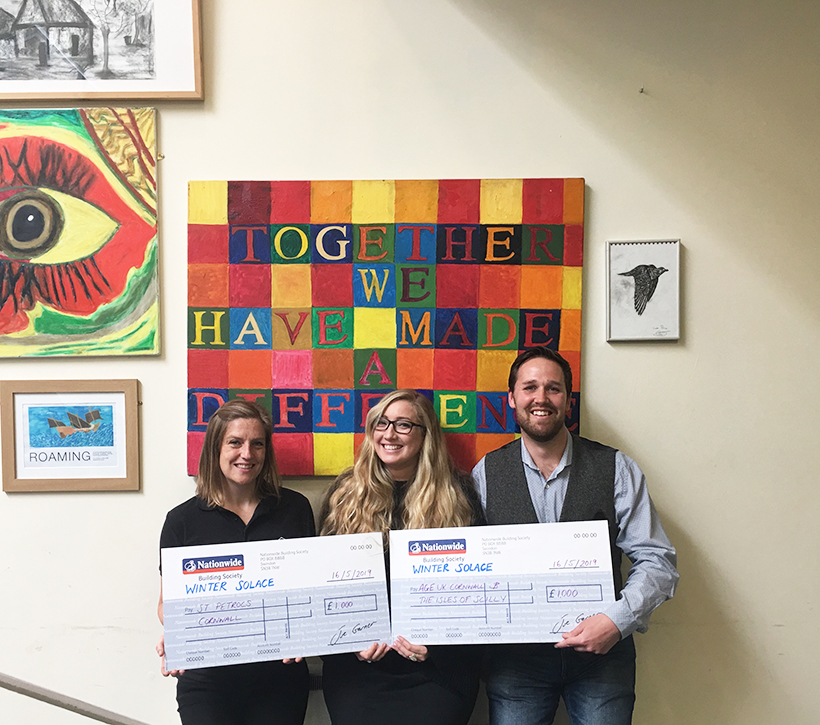 You can still purchase your copy of the Winter Solace album, so what is stopping you - The Album is on sale for £10 at this link below:
https://www.suziemacmusic.com/releases
Any donations will go directly towards funding our vital gateway services, such as; Information & Advice, Befriending and Helpline services.